Twitter Is Going Public — What Does That Mean?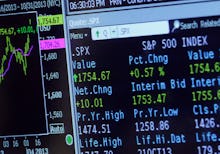 News on Twitter Inc. is making the rounds; of how the company set its IPO between $17 and $20, and of how it's being "cautious" and pegging the company's value at "modest" $11 billion. For anyone who feels like this is a mumbo jumbo — here's a quick rundown of what's happening.
An IPO, or initial public offering, refers to the first sale of a company's stock to the general public. The IPO is what transforms a private company into a public company, which must "have sold at least a portion [of its stocks] to the public and trade on a stock exchange." So why would a company go public? Some of the advantages include obtaining "more favorable loan terms from lenders" and increasing the liquidity — meaning, it would make converting assets to cash easier — for company's investors.
The portion offered to the public and the value depend on the company. As for Twitter, the current estimate of the IPO price per share is somewhere between $17 and $20. Twitter "has never made a profit" despite hundreds of millions of loyal users, and the plan is to sell 70 million shares and raise over $1 billion from its debut.
While the offering is the largest since Facebook's last year, the final IPO price has yet to be confirmed. The two-week "road show" of promoting the offering to investors still remains, and the success of this road show, along with the market conditions and experts' final evaluation, could weigh in on the final determination of the IPO value.
However, higher IPO prices don't necessarily mean better outcome or larger profits, and Twitter seems to be aware of this, as demonstrated by Facebook. In May 2012, Facebook priced its IPO at a "record value" of $38, only to see the stock fall and remain below the debut price until this summer.