Renisha McBride Sought Help After a Car Accident — And Was Shot Dead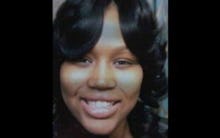 As if the "Stand Your Ground" law verdicts described here, here, here aren't enough to trash this abhorrent set of state statutes, consider the case of 19-year-old Renisha McBride, who was shot fatally in the head outside of Detriot.
Her crime? After her car crashed in predominantly white Dearborn Heights, Mich., she knocked on the door of a resident to ask for help (her cell phone was dead).
That resident decided a bullet to the head was the appropriate punishment for such presumptuous behavior.
In a bizarre twist, the police originally reported that Renisha's body was found after being dumped elsewhere. Later on, they changed their story to state that she was found on the porch of the man who shot her. Apparently, he'd found the unarmed woman "threatening," and rather than call 911, fired his gun.
There are 17 states with Stand Your Ground laws, which, according to Chief Timoney of the Miami Police Department, are "encouraging people to possibly use deadly physical force when it shouldn't be used." Since it's enactment in Florida alone, the law has provided immunity to drug dealers, gang members, and jealous husbands.
As noted by journalist Rania Khalik on her blog, a law that allows citizens to use deadly force against a perceived threat is highly problematic: "In the United States, where implicit and structural racism persists on a vast scale, is it wise to empower people who almost certainly have irrational and racist fears, to kill instead of call police…"?
Clearly not.