6 Incredible Canadians Who Changed the World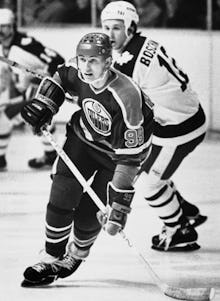 Nations can have disproportionate influence in world culture and affairs based sheerly on individual talent. Canadians have always had a significant cultural influence both on the United States and the world at large. Whether inspiring millions to raise money for cancer research or introducing new audiences to the thrills of hockey, Canadians have left a permanent impression in all varieties of fields. These are six exceptional individuals who have done exactly this, and, in doing so, have put the Canadian name on the map with a strong sense of patriotism.
1. Roméo Dallaire
Roméo Dallaire is an interesting case because, while he was not capable of altering the course of the Rwandan genocide, his work to help prevent further damages, his book, and his work as a humanitarian in the wake of the genocide have succeeded in bringing the horrors of both ethnic violence and post-traumatic stress disorder to the forefront of public conscious.
His book, Shake Hands With the Devil, won the most prestigious award for non-fiction in Canada and was subsequently adapted into film. Moreover, he used his privileged position to bring awareness to the conflicts in Darfur and Iran (warning about potential atrocities inflicted on Baha'i communities).
2. Wayne Gretzky & Don Cherry
I was tempted, when constructing this list, to include these two as separate entries, but I feel that their combined impact outweighs their individual contributions. Combined, these two men brought hockey to the collective imagination in both Canada, and, later, the U.S. A larger than life personality, Don Cherry brought his country together with both love for the game and a strong sense of patriotism that has made Hockey Night in Canada a national and cultural staple on the level of Monday Night Football here in the States. Gretzky did the same with his flashy skill and marketability.
I attached a highlight reel of "The Great One" so you can see this sensation in action.
3. Terry Fox
Arguably the most inspiring story on this list, Terry Fox was a young university student who, upon receiving an initial diagnosis of cancer, immediately sought ways to raise money to fund research to help cure the disease.
Unconventionally, Terry Fox decided to try and run across Canada, despite having had his right leg amputated. In doing so, he ran the distance of a marathon every single day in order to raise money for his cause. In total, Fox ran a distance of 3,339 miles and raised $1.7 million while alive. Since, annual Terry Fox runs have raised $500 million for cancer research, and Fox has been considered a national hero ever since.
His outlook throughout the entire process can serve as a model for all of us to aspire to. Fox refused to acknowledge the disease and refused all offers to complete the run in his stead, claiming it was his race to finish.
4. Joni Mitchell
Joni Mitchell is an iconic singer whose music and voice have touched millions. Her voice is distinctive, and her guitar playing is extremely versatile. Songs like "Both Sides Now" are touching songs about love that have gotten many through tough times.
With fifteen Grammys, it's clear she's made a substantial contribution to all kinds of music, and generations of musicians.
5. Alexander Graham Bell
Although this entry goes without saying, the importance of the telephone in our lives and culture cannot be sufficiently described by words. Telephones, particularly cell phones today, make our world function the way it does. They provide us with hours of entertainment, and allow us to reinforce the relationships we care about. All thanks to Canada.