Montana's Plan to Set Gender Quotas For State Legislature Could Be a Model For the Nation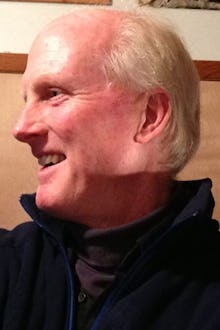 John Marshall of Hot Springs, Mont. wants more women in government.
In fact, he wants 50% of his state legislature to be comprised of women, and submitted a constitutional amendment for the 2014 ballot that would require a 50-50 gender split in each house of Montana's state legislature.
While women make up an average of about 24.2% of each state legislature, there is currently not a single state that requires a certain percentage of candidates or seats to be female-occupied, including the U.S. Congress.
Marshall's rationale behind his proposal: "We'll be a better state and have a stronger government and have a stronger democracy … The states were originally set up to be laboratories in the experiment of democracy. We can do all kinds of things. Why not be an experiment in that case and further the ideals that were set at the founding of the nation in helping democracy grow and prosper?"
Wow. A progressive and well-reasoned man proposes equal representation of genders, which would be a landmark measure if enacted anywhere, but especially in Montana, which is one of the 19 states whose legislatures introduced bills to repeal Roe v. Wade earlier this year. (Montana's bill, proposed by the State's house, was rejected by its senate.)
Minnesota State Rep. Franke Wilmer (D), a political science professor at Montana State University, states that it's part of U.S. political culture for people to be "free to have our biases."
Marshall argues that this attitude is detrimental to our democratic process and the functioning of our government. "Women are better at sitting down and negotiating and compromising and coming up with legislation than men," he said.
As evidence, Marshall quotes Sens. John McCain(R-Ariz.), and Mark Pryor(D-Ark.), who said the recent partial government shutdown wouldn't have ended if it weren't for the female senators.
This view is not especially revolutionary. About half the countries in the world have some electoral quotas in place for gender or or race, including France and Rwanda, and according to Wilmer, the quotas have radically changed many of these nations for the better.
Perhaps the U.S. should get on the radically positive bandwagon.