5 Reasons Every Hopeless Romantic Needs to Listen to Ed Sheeran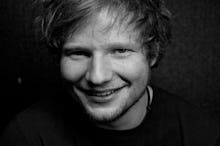 If you're a hopeless romantic, you need to listen to Ed Sheeran. He's every Anglophile's new favorite ginger. With poetic lyrics, he transports his listeners to a realm of romanticism with songs about passion, love, loss, and (eventually) recovery from heartbreak.
He's one of Britain's up-and-coming singer/songwriters. His work defines him as a poignant, emotionally-committed 21st-century musician. Here are five of his most gut-wrenchingly beautiful songs.
1. "Wake Me Up"
"Wake Me Up" is powerful because it's simple and honest — basic piano progressions and snapshots of intimate moments combine to create a realistic portrait of a relationship. Sheeran plays video games with his girlfriend's brother and then steals away to a bedroom so he can hold her. It's a mundane scene, but it's also engaging because it's familiar — who hasn't fallen asleep in the arms of their love after a relaxing day with the family?
If you aren't already tingling with nostalgia over a past affair, no matter — when you listen, you won't be able to escape your emotions. As he imagines a trip to the beach, he crafts a necklace out of a pebble: "So you just need to breathe to feel my heart / Against yours now." If you don't have goosebumps galore by the last iteration of the chorus, you're not a hopeless romantic. 
2. "Give Me Love"
There's a kind of desperation that surrounds "Give Me Love": "All I want is the taste that your lips allow," Sheeran sings. It's about a relationship that is raw, unhealthy, and unforgettable.
3. "Autumn Leaves"
As the leaves are changing color, "Autumn Leaves" is perfect mood music for the season. It's about more than that, though. Sheeran expresses the personal pain experienced after the death of a loved one.
Sheeran's depiction of the emotions involved in loss rings true. It's a good way to recall fondly those who are no longer with us.
4. "Sunburn"
"Sunburn" evokes the fragility of love: "We never even tried / We never even talked / We never even thought in the long run." Sheeran reflects on the simple things that destroyed his relationship. He throws himself into his love affairs and, whenever they fail, he's anguished when he thinks of what he could have done to prevent the split.
5. "Be Like You"
If you're a lovesick mess, this should be your go-to song. Sheeran can't forget the good times with his ex. He displays some pretty classically destructive post-breakup tendencies, all with poetic flair. This song is great for a Say Anything-style moment. 
Whether we're madly in love, heart-broken, or in a mood to reminisce, Ed Sheeran provides the songs to serenade us in our pensive state. Grab some tissues and chocolate, and don't be afraid to embrace your hopeless romanticism in all its glory.