3 Powerful Stories Of Workplace Discrimination That Prove the U.S. Needs ENDA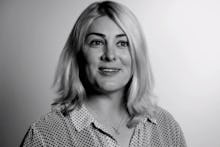 The Employment Non-Discrimination Act (ENDA), currently under consideration in the House of Representatives after having passed the Senate, forbids discrimination in the workplace on the basis of sexual orientation and gender identity. While it may seem that these measures are redundant, sexual orientation is not covered under Title VII of the Civil Rights Act. The legislation has drawn much criticism from supporters of small government, whereas others have declared it unnecessary.
Regardless, there are many Americans who would benefit from the passage of ENDA. Some of these people have become larger-than-life figures thanks to coverage from local and national media. Others are silent sufferers. More importantly, all of them are members of the LGBT community who deserve treatment and respect in the workplace.
We must remember that those who would benefit from ENDA are not just statistics, but are also real people. These are their stories.
1. Mia Macy
In January 2011, Mia Macy was told that she would be given a position in the laboratory at the Bureau of Alcohol, Tobacco, Firearms, and Explosives (ATF). After revealing in March 2011 that she was in the process of transitioning her gender, she was told that the position was cut. Later in the year, she learned that it had been rewarded to someone else. On the grounds that the ATF was creating a hostile work environment, the Justice Department responded swiftly, declaring that the ATF should give her the job she was seeking along with financial backpay.
2. Ashley Yang
Not everyone is able to keep their job while fighting against employment discrimination. Ashley Yang, a transgender woman, was hired by the TSA at LAX, Los Angeles' international airport. However, when her employer found out that she was biologically male and hadn't completed her gender transition, they assigned her to pat down male passengers, instructed her to cut off her hair and use the men's restroom.
After purchasing an afro wig to comply with these new rules, many passengers still weren't convinced. Due to her female presentation, she was frequently sexually harassed by male passengers she was ordered to pat down. Additionally, agents who didn't know she was transgender would ask her to pat down female passengers. After the Transgender Law Center heard of her case, they were able to fight for her rights. They managed to get her financial compensation to make up for the work she missed and the pain and suffering she experienced.
3. Diane Schroer
In a significant court case between the government and the ACLU stands Diane Schroer, decorated Army veteran and transgender woman. In 2005, after retiring from the Armed Forces as Colonel David Schroer, Diane decided to apply for a job as a terrorism research analyst an the Library of Congress. Thanks to her qualifications, she was given a job offer, which was then rescinded when she informed the Library of Congress she was then undergoing a gender transition. This sparked a court case, Schroer v. Library of Congress, in which a federal judge ruled in 2008 that the Library of Congress violated Schroer's rights under Title VII of the Civil Rights Act. Regardless, Schroer feels that no one should have to go through what happened to her. She is now a staunch supporter for ENDA.
Some argue that Title VII of the Civil Rights Act and other workplace reforms render ENDA unnecessary; however, ENDA will prevent such cases from occurring more decisively. Sometimes, there are transgender people in the workplace who lose. Not all of them have resources to fight the legal battles that these women did.
ENDA needs to implemented so that, as Diane Schroer puts it, "all Americans have a fair shot at job opportunities and advancement in the workplace, regardless of their sexual orientation or gender identity."