Tips & Tricks to Make Your #OpenMic Submission Go Viral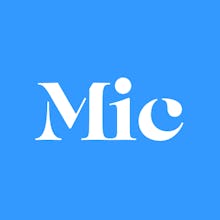 Ready to submit an innovative idea or proposal for PolicyMic's Open Mic but want to really maximize your impact and make sure you're one of the three most Mic'd proposals? This guide is for you.
What makes a good submission?
Open Mic submissions require two things:
1. A clear and engaging title
Your title should succinctly explain what your idea is and should get your reader really excited or curious about it. Look at other submissions for examples of what other participants are submitting, and then craft a title to make your proposal really stand out. Remember, your title will get shared on social media – so make it catchy and informative. And keep it short and sweet! You only get 90 characters to go viral.
Your submission should be short and to the point. Your idea should be clear to the reader within the first one or two sentences. Try to hook the reader right from the outset. Make sure to include key details, but remember, people are reading tons of proposals so try not to make yours too dry or wonky. Also, try to say the impact your idea would have if implemented in one or two sentences. This is a great way to get your reader excited about voting for and sharing your submission. Finally, take a look at other submissions, especially those on the Leaderboard, to see what makes a compelling submission.
How do I ensure my submission will be approved?
All submissions will be reviewed by our editorial team prior to publication. Submissions will be rejected if they meet any of the following criteria:
- Call for the repeal of the ACA
How do I improve my chances of becoming the Most Mic'd?
It's really simple: Share, share, share! Tell your friends that you're participating and share your submission with your social networks on Facebook, Twitter, and other social media sites. Encourage family, friends, and anyone you know to vote for you. Talk about your proposal with others loud and proud. Use the hashtag #OpenMic to talk about your submission on Twitter. Remember, the most Mic'd proposals will receive a direct response from the White House!