Deputy Feminism Editor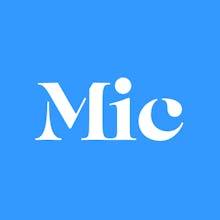 Are you an experienced editor and journalist who's passionate about feminism and issues around race, ethnicity, & LGBT rights? Do you get excited about leveraging social platforms to help produce & distribute news & analysis on feminist topics that reaches a huge audience?
PolicyMic is hiring a Deputy Feminism Editor to join our team. PolicyMic's Feminism section examines the intersections of race, gender, and sexuality for the millennial generation. You'll work directly alongside our Lead Feminism Editor to create and distribute engaging, smart, and viral content on the most important trends in feminism, race, and gay rights. You will be in charge of generating fresh angles and viral headlines for the section and publishing daily content packaged for a huge social audience.
Responsibilities:
- Generate creative, fresh story ideas and headlines based around the news cycle
- Help plan and execute PolicyMic's Feminism coverage based around our editorial calendar
- Utilize sophisticated analytics tools to program content targeted for social platforms (Facebook, Twitter, Google, etc.)
- Manage and assign optimized headlines and angles to 100+ weekly writers
- Edit and publish 10+ articles per day, packaged for a huge audience on social media
- Help distribute published content over social media and across partner networks
Must Haves:
- Editorial experience at an online publication or news outlet
- Writing experience at an online publication or news outlet
- Training in AP style
- Experience building social media following for news outlet and/or personal brand
- Passion for feminism, race and ethnicity studies, and/or LGBT rights
- Voracious reader of online content from diverse sources
- Creative, independent, & outside-the-box thinker
- Ability to stay organized, meet deadlines, and work well under pressure
- Passion for changing the world and empowering our generation
This is a full-time position in our New York City office.
Candidates should contact Jake Horowitz, jhorowitz@policymic.com, with the following:
+ Resume
+ Short and conversational cover letter
+ Short writing sample (500-words or less)
About PolicyMic:
PolicyMic is the voice of our generation, focused on providing high quality news to young people (18-35). PolicyMic is growing rapidly and now reaches more than 10 million unique visitors every month. The company was started in 2011 by Chris Altchek and Jake Horowitz.