Why Young Asian-Americans Are Fleeing Hollywood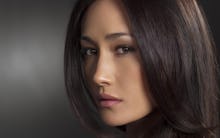 We were speaking in English and picking strawberries at a night market in Taipei last winter when the storekeeper curiously asked my friend where I was from (even though I had lived there for seven years). "She's visiting from New York," my friend informed him. After buying the strawberries, she said, "it's funny how he just assumed I was Taiwanese. It must be because of my skirt."
My friend had undergone a complete image overhaul after moving from Minnesota back to Taiwan to launch her singing career. While her story may seem bizarre, there are many stories like hers. Originally from California, Tiffany from the K-pop group Girls Generation mentioned in an interview that while she once craved pizza, she now eats dwenjang jigae (tofu stew) and has become "full Korean."
Asian-Americans have been moving to Asia to break into the entertainment industry for a while now despite initially having a limited grasp of Mandarin, Cantonese or Korean. It's been difficult for Asian-Americans to make it in Hollywood, since they are often type-casted into certain roles such as socially awkward geeks or kungfu masters. Mike Hale from the New York Times described how even famous actresses like Maggie Q and Lucy Liu are not entirely able to escape the mold of the "sexy nerd" or the "dragon lady."
In the past, Asian-American actors and actresses like Russell Wong and Maggie Q (both of whom are mixed race) have used Asia as a launching pad to break into the industry and subsequently move back to the U.S. These days however, an increasing number are deciding to remain in Asia. The expanding entertainment industry there simply promises more opportunities for them. Asian-American actors and singers are finally getting a chance to pursue their American dreams, but ironically, it's Asia that's making it possible.
Maggie Q told Time Out magazine that she owes her success to Hong Kong. Originally from Hawaii, she moved there in 1997 with $20 in her pocket in a last-ditch effort after failed modeling stints in Japan and Taiwan. Whereas Taiwanese markets at the time were looking for either "tall blonds" or "100% Chinese girls," Hong Kong consumers were craving something fresh. Maggie Q fit the bill. She was introduced to acting by Jackie Chan and learned martial arts (and Cantonese) from scratch. She starred in both English and Cantonese-speaking movies in Hong Kong, and was propelled to fame in 2002 acting alongside fellow Asian-American actor Daniel Wu in Naked Weapon.
Unlike Maggie Q , the Californian born-and-raised Daniel Wu decided to remain in Hong Kong. An established movie star now, Wu could barely speak Cantonese when he first arrived there in 1997. Both Maggie Q and Daniel Wu, being unable to read characters, wrote out their lines phonetically. Wu's decision to remain in Hong Kong had much to do with representations of Asians in Hollywood. Whenever a Chinese film is screened in the U.S. it is repackaged such that American audiences can comprehend it, Wu told the University of Oregon's Daily Emerald newspaper. Crouching Tiger, Hidden Dragon, he argued, was a blockbuster hit because it was a simple love story within an action movie.
Daniel Henney chose to make Korea his home for similar reasons. The Michigan-bred, half-Caucasian, half-Korean actor told CNN that he considers himself a "Korean actor until the day I die" because "Korea gave me my career." After working in Hong Kong and Taiwan for a few years, Henney decided to move to Seoul. He has created a niche for himself playing English-speaking roles in movies filmed in Korea and China. In Shanghai Calling for instance, he plays a Chinese American lawyer who relocates to Shanghai.
It's not just Asian-American actors, but also singers who are making waves in Asia. Taiwanese American pop-stars Lee Hom Wang and Wilber Pan have redefined Mandopop (the Chinese/Taiwanese counterpart to K-pop). Growing up in Rochester, NY, Wang spoke mostly English at home. He was introduced to the Taiwanese music scene during his summer trips throughout high school and college. Pan on the other hand attended Taipei American School but is glad to have been "exposed to both kinds of cultures." Both artists mix hip-hop and R&B with ballads and traditional Chinese instrumental sounds. Wang's Shangri-la is an example of this.
Similarly, the Korean entertainment industry has helped Korean American singers Jessica and Tiffany from Girls Generation to launch their careers. In an interview with Soompi, the girls discussed adjusting to life in Korea, including having to tone down their "wild" behavior and acting more "ladylike." Apparently, K-pop has given these girls the break that they needed, since Girls Generation is doing extremely well.
Despite the linguistic and cultural barriers that accompany moving to a new country, Asian-American actors and singers are choosing to remain in Asia. Furthermore, crossing over to Hollywood isn't exactly a rite of passage for them anymore since many have found stardom in Asia. As Maggie Q stated, casting agencies are increasingly looking for "mixed girls." And as Jessica from Girls Generation explained, being fluent in English has been a plus. Whereas Asian-Americans are often times consigned to stereotypical roles in Hollywood, their biculturalism is an asset in Asia. As such, Asia has become the new Land of Opportunity for Asian-Americans trying to make it in the entertainment industry.