The 10 Most Beautiful Movie Posters Of 2013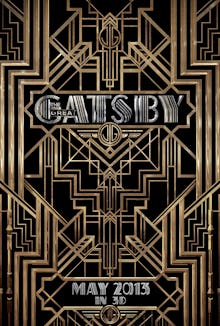 This was a great year for movies. From blockbuster sequels like Iron Man 3 and Star Trek: Into Darkness to fact-based dramas like 12 Years a Slave and Captain Phillips, there was something for everyone.
Fortunately for the movie poster enthusiasts among us, this year's films also brought a pantheon of beautiful movie posters for us to admire. Here are some of 2013's best.
1. The Kings of Summer
It's a risky move to make your tag line larger than your movie's title, but with a quote this exultant, it works. Plus, has there ever been an image that evokes as much freedom and joy as three adolescent boys jumping into a river?
2. Gravity
Simple with a short but haunting tag line and picture. With big names like Sandra Bullock and George Clooney, do you really need anything flashy?
3. Disconnect
Playing on the trend of putting QR codes on movie posters, this film about the dangers of our constantly plugged-in culture creates a QR code out of selfies and other Instagram-like pictures. A straight-forward way to both critique and capitalize on our obsession with technology.
4. Inside Llewyn Davis
The faded background and simple color scheme makes this poster look like an old concert bill — or that comfy vintage band tee you never want to take off. A mellow poster for an unassuming and bleak film.
5. I'm So Excited!
Reminiscent of the delightful title sequence from the similarly party-and-plane-themed Catch Me If You Can, this delightfully poppy 60s homage is just right for a film saturated in campiness and fun. 
6. Nebraska
A lot of movie posters use a profile as a graphic and classy way to display their film's star. This one works because of the shock of white, wispy hair that establishes the film's protagonist as disheveled and a bit sad.
7. Ain't Them Bodies Saints
A painted poster? The medium itself immediately makes this poster stand out. It's as beautiful as it is unexpected.
8. World War Z
Well, this is terrifying. Nothing says "apocalyptic disaster movie" quite like a tower of zombies attacking a helicopter.
9. John Dies at the End
There is something so refreshing about this unusual movie poster. With its decidedly classic feel, it looks like a quirky mix of Indiana Jones, Jurassic Park, Back to the Future, and almost every other film made in the 80s and 90s.
10. The Great Gatsby
No actors, setting, or props needed — just a beautiful Art Deco pattern that hints at the elaborate lavishness of the film itself.