Skype Was Hacked By the Syrian Electronic Army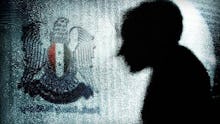 The hack job: Syria's pro-Assad Syrian Electronic Army (SEA) has hacked into another major Western company, hitting Skype hard by entering its social media accounts and modifying its blog.
The attack appears to have compromised Skype's Twitter and Facebook accounts, as well as its official blog, with the SEA quickly taking advantage of its opportunity by sending out anti-Microsoft messages seemingly related to intelligence leaks by former NSA contractor Edwars Snowden. One was retweeted thousands of times:
Skype took over two hours to reclaim its Twitter account. A spokesman for the firm said that "We recently became aware of a targeted cyber attack that led to access to Skype's social media properties, but these credentials were quickly reset. No user information was compromised."
Meanwhile, the hackers were having some fun with their blogs:
They also tweeted out contact information for Steve Ballmer, Microsoft CEO.
The background: Syria's hackers are apparently referring to news first leaked by Snowden that Microsoft-owned Skype was part of the NSA's ever-widening surveillance net. Information provided by Snowden demonstrated that Skype was co-operating with the NSA's PRISM program at an unprecedented rate, tripling the rate at which NSA agents could access Skype audio and video records.
The Guardian reported last year:
The NSA has devoted substantial efforts in the last two years to work with Microsoft to ensure increased access to Skype, which has an estimated 663 million global users.One document boasts that Prism monitoring of Skype video production has roughly tripled since a new capability was added on 14 July 2012. "The audio portions of these sessions have been processed correctly all along, but without the accompanying video. Now, analysts will have the complete 'picture'," it says.
Doubtless, Snowden's detractors will point to the incident as another sign that his security breaches have helped America's enemies. But the entire point of the SEA's operation hacking various large U.S. media companies is to distract Western media attention from Bashar al-Assad's government and his use of brutal force (and chemical weapons) against dissidents. The SEA, doubtless steadfastly pro-Assad, doesn't seem to realize the dissonance in their message. In May, Assad's government shut down all Syrian internet access for 19 hours, while at the same time monitoring all internet connections in a way that puts the NSA to shame.
Meanwhile, Snowden's profile is only rising in the U.S. Regardless of whatever the NSA's defenders will provide as evidence that he's hurt national security. On Jan. 1, the New York Times called for clemency for Snowden, saying that "Considering the enormous value of the information he has revealed, and the abuses he has exposed, Mr. Snowden deserves better than a life of permanent exile, fear and flight. He may have committed a crime to do so, but he has done his country a great service."