Jimmy Fallon's "Best Of" Show Proves Why He's the Greatest Late Night Host Out There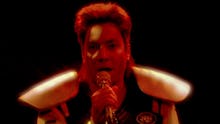 Jimmy Fallon has had one hell of a year — and with his new role replacing Jay Leno on the Tonight Show, 2014 should be even better.
It's a little sad to see him leaving Late Night with Jimmy Fallon, though, and clearly Fallon is feeling nostalgic. Last night, he aired a best of special featuring the greatest Late Night sketches. It felt like a fond goodbye to his wonderful time on the show. Tebowie even showed up:
The show started with a "History of Rap" with Justin Timberlake:
It also included some fantastic clips like Yodeling with Brad Pitt in World War Z, Slow Jamming the News with Obama, Harrison Ford piercing Fallon's ear (though the squeamish among us may want to skip that one), and Tom Cruise cracking an egg on his head (and looking quite a bit saner than he has in recent years). One video, though, stands out from the rest: Tebowie. He's got a lot of great musical sketches, but Tebowie is incredible. Reimagining the former Broncos quarterback with the flair and flamboyance of David Bowie is an idea that few comedians could hope to top.
I'm sure many of us will be making the transition to the Tonight Show to continue getting our dose of late night humor from Fallon. His farewell to Late Night was a riot from beginning to end — a perfect send-off to a wonderful show, and a great welcome to one that could prove to be even bigger.