Golden Globes 2014 Red Carpet Live Stream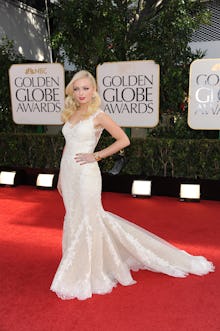 Even if you don't care all that much about the movies (but, you should) the red carpet coverage is (barring any wardrobe malfunctions) fun for the whole family ... and just generally pretty fun. 
E! really pulls out all the stops ridiculously early and starts their red carpet coverage at, like, 3 p.m. when no one is arriving. Things really kick into gear though at 6 p.m. when their A-list coverage starts and people start to, you know, show up. 
If you're like many in our age group and don't own a television, you can usually stream their coverage from their website here. We will embed as it comes available.