Daisy's Alleged Rapist Doesn't Go to Jail. Daisy is in the Hospital After 3rd Suicide Attempt.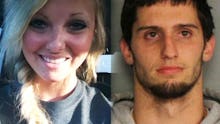 Editor's Note: This post contains some graphic language.
The news: A Missouri man accused of raping a 14-year-old fellow student when he was 17 has pled guilty — but not to rape.
Instead, Matt Barnett of Maryville, Kansas, is walking away with a lesser charge of misdemeanor child endangerment, a much less serious charge which carries a penalty of two years' probation and a four-month suspended jail term. His parole terms include 100 hours of community service and financial restitution to his victim's family. And finally, he's prohibited from drinking, going to bars, or contacting the girl he assaulted, Daisy Coleman.
But he won't serve a day in jail unless he violates the terms of his probation.
Coleman says that Barnett raped her at a house party in January 2012, while she was a freshman at Maryville High School and he was a senior. Another girl, Paige Parkhurst, alleges she was assaulted at the same party by another individual. The girls admit to being intoxicated when they arrived, but allege that the boys present at the party got them even drunker before raping them in separate rooms.
Coleman was found at 5 a.m. outside her home in freezing temperatures after Parkhurst says the boys decided returning her to her house would risk alerting her family. She had frostbite on her feet when discovered.
Daisy's mother Melinda Coleman says that the prosecution was deliberately suppressing evidence like an iPhone video (which one of the participants admitted recording), and alleged the rape kit was mishandled. The county prosecutor, Robert Rice, dropped the case due to lack of evidence. Rice was then removed from the case and replaced by a special prosecutor appointed by the state after it came to light that he had political connections to a prominent local official whose grandson was a suspect.
But even the special prosecutor can apparently only indict an accused rapist on a misdemeanor.
Is this the best justice rape victims can hope for in America?
This verdict is another insult after months of sustained harassment from the community. Parkhurst recently found "dismembered dead rabbits" (warning, link contains violent imagery) in the family car, a clear message to victims: Shut up, or we'll hurt you in any way we can. Meanwhile, Coleman was recovering from her third suicide attempt this past weekend after an organized campaign of harassment by classmates and former friends drove her to despair.
In the months that followed the accusations, Coleman's mother was fired from her job. The harassment was so intense that they were forced to move to Albany, New York. In April 2013, the empty Coleman family house burnt down while awaiting sale. The cause was never discovered.
"She has been through so much and she has done so little. All the other kids are out partying and doing all this stuff and she isn't, she's at home with me all the time," said Coleman's mother. "The second they see her at a party for 5 minutes drinking a Redbull it's all over Facebook and they're tearing her to smithereens."
When the verdict was read, Melinda Coleman issued a statement saying: "I hope that today's resolution of this criminal case brings some closure to my family, especially my children, and for my family. I want to thank everyone who supported me and my family during these past two years."
Despite all the horrors she's faced, Coleman has tried to remain positive: