Golden Globes Winners 2014: Best Supporting Actress TV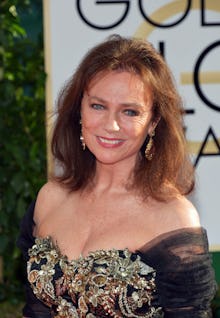 The second award of the night and the winner is Jacqueline Bisset for her role in Dancing on the Edge. Bisset could hardly make it through her speech, pausing, pausing, pausing and finally rallying while the music played.Then undoubtedly the control room went wild when they bleeped the wrong word and Bisset saying "shit" was broadcast over the air. 
The nominees in the category were:
Janet McTeer, The White Queen
Last year's Golden Globe went to Maggie Smith for Downton Abbey.