Golden Globes Winner Best Supporting Actor: Jared Leto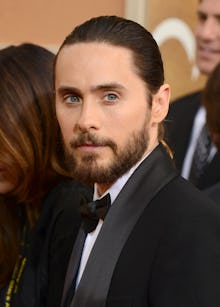 Really an amazing category this year, but it's hardly a surprise that Jared Leto is taking home the Globe for his role in Dallas Buyers Club. The other nominees in the category were:
Michael Fassbender, 12 Years a Slave
Last year's Golden Globe went to Christoph Waltz for his role in Django Unchained. 
Leto will forever be remembered (in many '90s girl's hearts) as Jordan Catalano from My So-Called Life but his portrayal of Rayon is one for the history books.