Golden Globe Winners 2014: Amy Poehler Wins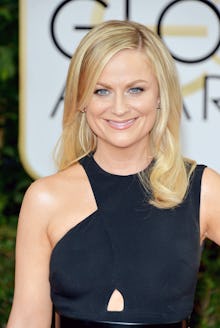 One of the most anticipated awards of the night Best Actress in a TV Comedy Series goes to Amy Poehler. A huge category filled with amazing women. (Amy also made out with Bono upon winning her award, so there's that). 
The nominees were:
Zooey Deschanel, New Girl
Last year's winner was Lena Dunham.