Brooklyn Nine-Nine Wins Shockingly Big at the Golden Globes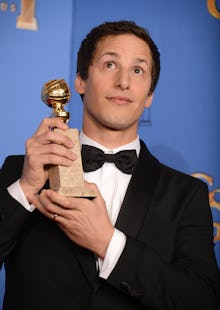 A really shocking win for Best TV Comedy. I mean, did anyone see Brooklyn Nine-Nine taking home this prize? Especially considering the rest of the company they were in? 
The nominees in the category were:
The Big Bang Theory
Last year's prize went to Girls and this year the Emmy's gave the award to Modern Family (which they often do). 
Well, at least we can rest assured that the cast of Brooklyn Nine-Nine is going to have a really fun time at the after party.