Warpaint Album: These Women Just Made the First Great Rock Record of 2014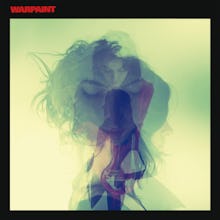 Four years ago, L.A.-based indie band Warpaint released the Fool, a darkly hypnotic rock album that grooved like the tightest soul and haunted like the ghostliest folk. One of their quietest tracks, "Baby," sits at the album's end awash in reverb and longing: "Don't you call anybody else 'baby' / Cause I'm your baby still," they sing.
That line has appealed to fans through the four years of waiting for a new album. With the group's self-titled latest now streaming on the Guardian (with an official release slated for January 20), fans will remember why they stayed loyal.
Listening to Warpaint reveals that little is different from the band's first record. As with many sophomore efforts, they've added new instruments (synthesizers), but these change the overall quality of the songs very little. At their essence, these are similar to the songs on their first record, just better executed. Though they may talk about their innovations in "sex[iness]" on this record, not much has changed (sadly, the track "Biggy" is definitively not the rap homage we'd hoped for). But as far as their fans are concerned, that's a good thing.
Significantly, this album — along with Sleater-Kinney's return and Haim's mainstream breakthrough — represents a reopening of harder rock to female acts. In light of Warpaint, the Fool feels like a trailing promise that's finally been answered.