Why You Should Think Twice Before Posting a Harsh Yelp Review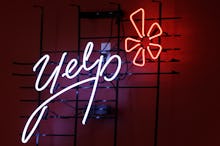 Yelp offers a vital service to customers: for everything from restaurants to pest control companies, the site provides a safe forum for people to rate their experience. A good Yelp reviewer can steer you away from food poisoning or a toxic home. Crucial to process is the reviwers' anonymity. If people must identify themselves, they might be less inclined to write critically about the services.
But that's all about to change, at least in Virginia. Last Tuesday, the state court of appeals ruled that Yelp must the reveal the identity of seven online commenters. The far-reaching consequences of that case have caused much worry.
According to Hadeed Carpet Cleaning, which initiated the case, seven of the negative reviews it received on Yelp were suspicious. The company sued the anonymous seven for defamation, and subpoenaed Yelp for their identities. Though Yelp argued that Hadeed did not demonstrate enough proof for the charge, the court claimed that the company had a "legitimate, good faith basis" for their suspicion.
The court ruled that while "generally, a Yelp review is entitled to First Amendment protection because it is a person's opinion about a business that they patronized," there is potential for reviews to be fraudulent. "If the reviewer was never a customer of the business, then the review is not an opinion; instead the review is based on a false statement," the court added.
Here are a few of the negative reviews on Hadeed's Yelp page. There are only 16 listed at this time, three of which are positive. The other 93 reviews are listed as "not currently recommended," although you can still view them here:
But while Hadeed may have had reasonable grounds for his suit, Yelp is worried about the implications of the case. "We are disappointed that the Virginia Court of Appeals has issued a ruling that fails to adequately protect free speech rights on the internet, and which allows businesses to seek personal details about website users — without any evidence of wrongdoing — in efforts to silence online critics," wrote Yelp spokesperson Vince Sollitto in a statement.
"It's going to make it more difficult for the marketplace of ideas to get valuable information about companies," added Paul Levy, a lawyer from the non-profit group Public Citizen who represented Yelp on the case. (Yelp is planning on appealing the case at the Virginia Supreme Court.)
The case is currently limited to Virginia, and "the decision likely won't set a precedent for the wholesale disclosure of anonymous speech online." For one, other states have more stringent standards for proving defamation. Still, the Virginia court ruling may lead to similar suits in the future, which would not be a good sign for Yelp's anonymous policy.