Listen Here: Beck's New Song Is Even Better Than We'd Hoped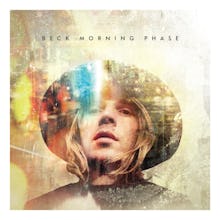 "I'm so tired of being alone," Beck sings in the opening line of his first album single in six years. Don't worry, Beck. We're all happy you're back, too.
After posting a teaser video on Friday, Beck released "Blue Moon" on Monday through Spotify and Youtube, and it's actually pretty great. His sweeping orchestration is punctuated by heavy drums which drive the otherwise delicate song. Like the songs off one of his greatest records, Sea Change, "Blue Moon" mixes organic instruments like mandolin and steel string guitar with innovative electronic production. There's also a hint of U2 in those electrics. You can listen here:
"Blue Moon" will be featured on Morning Phase, which arrives Feb. 25 through Capitol Records as his 12th album overall and first release since 2008's Modern Guilt. Well, technically it's his first recorded release, if you count the radically innovative, sheet music-only Song Reader. From the single's sound and the album art, it seems Morning Phase will serve as a sequel to 2002's elegiac Sea Change. From the album art, it also seems that Beck doesn't age.
Image Credit: Pitchfork.
After appearing in one of the show's episodes, "Blue Moon" is being included on the Girls: Volume 2 soundtrack. The song is currently also available for sale on iTunes, where the album is also ready for pre-sale.