'The Lego Movie' Has an Amazing Soundtrack — Full of Kid-Friendly Rap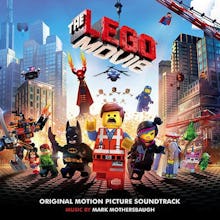 The premiere of The LEGO Movie is only days away, and it just got a whole lot cooler. Wait, what? How is that possible, you ask? They're already making a feature length movie about possibly the most awesome toy ever, and they're somehow making it even better!?
Well, it turns out that The Lonely Island has teamed up with Canadian indie rock duo Tegan and Sara for the movie's theme song, "Everything Is AWESOME!!!," and it's pretty sweet.
Take a listen to this super-fun pop song featuring some AWESOME!!! (and very clean) rapping.
The song is a decidedly cleaner turn for The Lonely Island, most famous for raunchy collaborations like "I'm on a Boat," "I Just Had Sex" and "Jizz In My Pants." I mean, it is a kids' movie after all. 
The song will be featured on The LEGO Movie soundtrack, which will be released a couple days after the movie's premiere. It will also feature music by Devo's Mark Mothersbaugh. The LEGO Movie hits theaters Feb. 11.