Facebook's First Employees: Where Are They Now?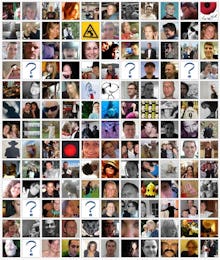 After 10 years of business, Facebook has gone from a couple guys in a Harvard dorm room to a gigantic, multi-billion dollar social network company. From The Social Network, a lot of people know the basic story of the site's founding, of how Mark Zuckerberg and his buddies Eduardo Saverin, Andrew McCollum, Dustin Moskovitz and Chris Hughes grew and changed and morphed into an international company with around 6,000 employees and just under $8 billion in revenue in 2013.
But what about what happened in between? What about the growth from five guys hanging out in a dorm room to a huge company with billions of users. Here's a look at some of Facebook Inc.'s first employees and how they've fared since leaving the social network.
1. Gilles Mischler
With Facebook from June 2005 to May 2010, Gilles Mischler designed and built the website's entire IT infrastructure as its SiteOps engineer. After Facebook he joined Playdom for just a few weeks before it was acquired by Disney. He then went on to Nokia as a network engineer before working as a consultant for fast-growing companies. 
2. Aaron Sittig
Brought on by Sean Parker, Aaron Sittig worked with Facebook from May 2005 to December 2012 as the design strategy lead where he conceptualized and produced the instrumental features of tagging friends in Facebook pictures and "liking" posts — two of the site's most critical features. Sittig left Facebook on good terms and even attended Zuckerberg's wedding, but little is known about his activity since. 
3. Chris Hughes
With Zuckerberg since the beginning, Chris Hughes is one of Facebook's co-founder who was initially the site's spokesperson and responsible for publicizing and popularizing the social network. In 2008, he coordinated all social networking aspects of Obama's famously effective 2008 campaign, and in 2010 he co-founded Jumo, a startup that tries to utilize social media to change the world. In 2012 he bought a majority stake in The New Republic and is now the publication's publisher and editor-in-chief.
4. James Pereira
The company's seventh employee, Pereira stayed with Facebook from July 2004 until August 2007 as an engineer. According to his Facebook page, he graduated from the Pacific Northwest College of Art in 2010 and currently lives in Portland, though it's not otherwise clear what, if anything, he does.
5. Steve Chen
Although Steve Chen was only with Facebook as a senior software engineer for a few months in 2005, he's had one of the most successful careers since — Chen went on to co-found YouTube, which he sold to Google for $1 billion. He later went on to co-found the Internet tech company AVOS in 2011. 
6. Eduardo Saverin
Eduardo Saverin is kind of an interesting case. Famously known from The Social Network as one of the cite's co-founders, Saverin was Facebook's first CFO, but after a series of disagreements with Zuckerberg, he was slowly pushed out of the company and his shares were reduced from 30% of the company to less than 5%. However, after an out-of-court settlement and a return of some of his shares, he's moved to Singapore where's he's enjoying a cool $3.3 billion. 
7. Daniel Neff
One of Facebook's first employees, Neff was with the company for just a few months in 2005 where he was responsible for rolling out a variety of new features as a build/release engineer. He's since become the Operations Lead at the tech-giant Adobe Systems. 
8. Karel Baloun
Working as an engineer for Facebook for just a year, Karel Baloun left the company in 2006, leaving 75% of his possible stock behind. Baloun hasn't disclose the total amount of what he made or left behind, but however you look at it, 75% is certainly a big chunk to leave on the table. Baloun reportedly left Facebook to start a social-application building company called i2we, which closed last year. He's since co-founded a mobile shopping company called Leap Commerce.
9. Adam D'Angelo
Childhood friends with Zuckerberg, Adam D'Angelo wasn't technically one of the first employees, but after joining Facebook in November 2006, he became an instrumental part of the team and Facebook's eventual CTO where he created Facebook's first "app" oversaw new product design and architecture. He left two years later with .8% of the company (valued around $680 million) to co-found the user-sourced question and answer site Quora. 
10. Honorable Menion: Joe Green
Though never an employee of Facebook, Joe Green helped Zuckerberg created "Facemash," the attractiveness rating site that raised alarm bells inside Harvard and was in some ways a precursor to The Facebook. When Zuckerberg asked Green to leave school and join Facebook, on the advice of his father, Green turned him down, potentially costing him hundreds of millions if not billions of dollars.