9 Companies Started By Inspiring Entrepreneurs And Proving Stereotypes About 20-Somethings All Wrong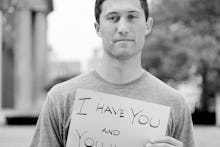 Young entrepreneurs may have exerted their influence more than any other time in history over the last decade. From Facebook and Google to sports and entertainment, 20-somethings have been able to change the way we do business, communicate and blow off steam, all while amassing large sums of money. 
However, not all young entrepreneurs are motivated to be the next Mark Zuckerberg. And not all young people live with a sense of entitlement, selfishness or think that success comes before hard work, as Time's Joel Stein made the rest of the world believe in his infamous article about "Generation Me." Instead, some young people are proving stereotypes wrong every day by solving longstanding problems in their communities and the world. It is not surprising that so many novel ideas for improving the world come from a segment of the population undeterred by outdated ways of thinking.
By focusing on the industries and markets that affect a large segment of the world's population such as energy, healthcare, education and agriculture, young social entrepreneurs are at the forefront of the future global economy. 
Here are nine companies started by millenials who are shaking things up.
1. Matt Rogers, co-founder of Nest
Rogers is the co-founder and VP of Engineering at Nest Labs, which manufactures smart thermostats. It was recently acquired by Google for $3.2 billion. The Carnegie Mellon University graduate started as an Apple intern, but left in 2010 with co-worker Tony Fadell to start their own company. Increasing the use of smart thermostats will eventually save homeowners hundreds of dollars a year and help reduce carbon emissions. 
2. Maurya Couvares and Elizabeth Davidson, founders of ScriptED
Former teachers Maurya Couvares and Elizabeth Davidson founded ScriptED in 2012. They aimed to increase career opportunities in technology by offering computer programming classes in low-income high schools. ScriptED utilizes professional volunteers in the tech industry to plan curriculums and tutor students. It currently has programs in two high schools in Harlem.  
3. Josh Nesbit, founder of Medic Mobile
Nesbit was listed by Forbes in 2012 as one of 30 individuals making an impact in the field of social entrepreneurship. His company uses cheap mobile phones to connect the developing world with remote medical professionals, and has created software tools so healthcare workers can improve health outcomes and provide better care.
4. Sangu Delle, co-founder of Golden Palm Investments
Delle co-founded the holding company that invests in early stage venture and growth financing across Africa in his hometown of Accra, Ghana. He was recently featured in Forbes' list of African entrepreneurs under 30 to watch. Delle is currently an MBA candidate at Harvard and previously worked at Goldman Sachs, Morgan Stanley and Valiant Capital Partners. He is passionate about fostering healthcare and agribusiness companies in Africa.
5. Tom Szaky, founder of TerraCycle
Szaky came up with the idea to manufacture organic fertilizer from worm droppings while he was a freshman at Princeton University. His company now produces sustainable fertilizer by feeding worms organic waste and repurposing waste materials for new use. TerraCycle is based in Trenton, NJ and has operations in Norway, Spain, Germany, Ireland, Switzerland, Denmark, Israel, Belgium, Argentina and the Netherlands. 
6. Chase Adam, founder of Watsi
Hoping to build a Kiva-like site for healthcare donations, Watsi's founder Chase Adams has turned his good-natured idea into a global crowdfunding platform. Watsi partners with nonprofit healthcare providers in over a dozen countries to help provide care for their patients. Adams philanthropic vision is also attracting attention from investors.
7. Ajaita Shah, founder of Frontier Markets
Frontier Markets is a rural marketing, sales and service distribution company that offers access to affordable and quality consumer durables to low-income households in India. With the many millions of people around the world surviving on dollars a day, there is a huge market for clean energy products like solar lighting and smokeless stoves. 
8. Nanxi Liu, founder of Nanoly Bioscience
Liu founded Nanoly Biosciences, which develops polymers to prevent denaturization of vaccines allowing them to be transported without the need of refrigeration, while still a student at UC Berkeley. In 2012, she founded Enplug Inc., which creates and manages a network of electronic billboards.
9. Eric Glustrom, Boris Bulayev and Angelica Towne, founders of Educate!
Educate! hopes to make a lasting change in the Ugandan education systems by helping equip young Ugandans with the leadership skills necessary to incite systematic change. Educate! partners with locals schools to provide a two-year social entrepreneurship program for 16 to 18-year-olds in lieu of the typical rote memorization based curriculum. There are a few million teenagers around the world who also prefer this program.