'Dear Abby' Teaches Homophobic Couple a Lesson They Won't Forget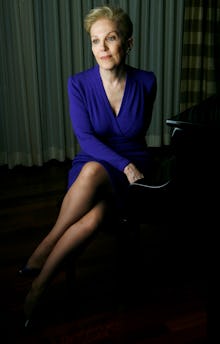 You can always count on Dear Abby to tell it like it is. When a homophobic Florida couple wrote in to the advice columnist this week asking about how to deal with gay neighbors, Abby's response was short, sweet and devastating — and probably not at all what the couple expected.
"Unhappy in Tampa" just moved to a new neighborhood, and despite being welcomed into their gay neighbors' homes, they did not return the favor because they "do not approve of their lifestyle choices." They then complained that others in the neighborhood began to exclude them from the social circle and — gasp — even called them bigots!
The couple sought Abby's validation for their actions, but instead the famed advice columnist shut them down completely, and reminded all of us what's really important.
Abby debunked the couple's outdated notion that being gay is a "choice" before addressing their hypocrisy head on. "I find it interesting that you are unwilling to reciprocate the hospitality of people who welcomed you and opened their homes to you, and yet you complain because you are receiving similar treatment," she wrote.
Image Credit: Social Daily News
Abby could've easily dropped the mic there, but she went on to include an important lesson. It was clear that the couple missed their old neighborhood that was filled with "people like them" and where "different people" stayed quiet. In response, Abby wrote that their new surroundings offered them a huge chance for growth — "Don't blow it," she wrote. And that's a good thing for everyone to keep in mind.
'Dear Abby' was started by Pauline Phillips in 1956 under the pen name Abigail Van Buren, and is now written by her daughter Jeanne Phillips. Since its founding, the nationally syndicated column has dealt with a variety of subjects daily, from lighter topics like social etiquette to serious ones like rape and abuse. 
Abby's responses are honest, straight–forward and they avoid sugarcoating the truth, but staunch take–downs of homophobia aren't common. (Although the column has voiced support for same-sex marriage before.) That's as good a reason as any for the LGBT and ally community to applaud Dear Abby today.