7 Politicians Who Were Once Entrepreneurs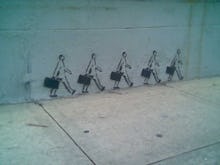 Cutthroat competition for funding and support. Constant questions about a game plan and model for growth. The pressing need for a vision that looks at the world just a little differently.
These are just a few areas where the demands of politics and entrepreneurship overlap. Given these commonalities, it makes sense that there are successful startup tycoons who make the leap into public service, applying the skills they honed in business to the similarly and sometimes more tumultuous world of politics. 
1. Rep. Jared Polis (D-Colo.)
Polis was only in his 20s when he founded Internet provider American Information Systems and greeting card company bluemountainarts.com. He later launched web company ProFlowers to sell flowers from growers to consumers.
Today, Polis is the young representative for Colorado and estimated to be worth $160 million.
He has focused on education during his time in office, having founded two charter schools as well and is the first openly gay parent in Congress. 
2. Former NYC Mayor Michael Bloomberg
Worth an estimated $19.5 billion, Michael Bloomberg founded media company Bloomberg L.P. in the 1980s and currently owns 88% of the company's shares. 
In addition to his business prowess, he is known for taking the helm of the New York City mayorship in 2002. Heserved three terms and utilized his experience in media to transform the city's approach to digital tools, fostered economic growth, and championed a much-discussed approach to healthy eating.
3. Former President George H.W. Bush
Before he was president, Bush was an oil tycoon. He founded Bush-Overby Development Company with neighbor John Overby. 
Although he was able to leverage investments from an array of powerful sources to build a thriving company, he encountered challenges with extraneous deficit spending in office, which impacted his chances for re-election.
4. Former Kentucky Gov. John Y. Brown Jr.
This former governor of Kentucky started his career in business as a lawyer for the famous Colonel Sanders of Kentucky Fried Chicken. Recognizing the potential of the business while he was providing legal services, Brown went on to buy KFC in 1964 and transformed it into a fried chicken empire when he sold it in 1971.
But Brown didn't stop there. He was determined to lead Kentucky just as he had led KFC. "I wanted to run the state like a business and I ended up doing just that," Brown said. "In four years, we reduced the size of government by 20 percent and became much more efficient."
5. Former Massachusetts Gov. Mitt Romney
The 2012 presidential candidate and former governor of Massachusetts founded Bain Capital in 1984, an achievement that has often been used to his detriment by political rivals. 
During his time at Bain Capital, Romney helped revive many companies including Domino's Pizza and Staples.
In his term as Massachusetts' governor, he oversaw a steady economic recovery and passed a groundbreaking universal health care bill that involved serious negotiations with Democrats and ultimately resulted in comprehensive coverage for state residents on a balanced budget. 
6. Sen. Mark Warner (D-Va.)
Sen. Mark Warner (D-Va.), formerly Virginia's governor, is bucking the stereotype that prevails about Democrats' lack of experience in the private sector. 
Cofounder of Nextel and a pioneer in the cell phone business, Warner went on create 135,000 jobs during his term as governor. He now advocates for bipartisan approaches to debt and deficit reduction as a member of the Senate Finance Committee. 
7. Rep. Darrell Issa (R-Calif.)
Of course the richest member of Congress has some experience in entrepreneurship. The California representative founded Viper Car Alarms in the '80s and now has a net worth of more than $355 million.
In line with his background in security, Issa is now chairman of the House Oversight and Government Reform Committee.