What Time Are the Oscars 2014?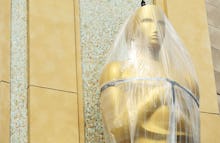 It's ok to have questions. We're here to answer them.
When are the Oscars? They're on Sunday, March 2. 
What time do the Oscars start? Officially, 7 p.m. EST. Red carpet coverage varies by network, but most of the good stuff will happen between after arrivals begin at 5 p.m. EST. If you're super hard–core, E! begins its countdown to the red carpet at 1:30 p.m. EST.
What channel are the Oscars on? ABC.