10 Hilarious Photoshopped Images of Famous Rappers With Lorde's Hair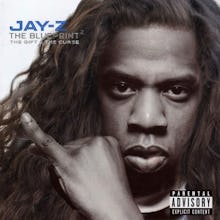 Music blog Pigeons & Planes recently retouched 10 of the most iconic rap album covers by replacing the cornrows, do-rags and crew cuts with indie pop icon Lorde's magnificent shaggy frizz. What was their explanation? "Why wouldn't we Photoshop Lorde's hair into famous rap album covers?" Good enough for us.
The results are hilariously bizarre. The harder rappers look absolutely breathtaking: The hair reduces all the thug posturing into a ridiculous farce. Scroll down and marvel at the breathtaking results.
1. 50 Cent – 'Get Rich or Die Trying'
50 Cent has said he's going to leave Interscope and take G-Unit indie. Clearly he needs the hair to match.
2. A$AP Ferg – 'Trap Lord'
What is a great rapper without a great hairstyle? Not a great rapper.
3. Tyler, The Creator – 'Wolf'
Honestly, Tyler could've easily worn this wig for the original album cover, and no one would've questioned it at all.
4. Wiz Khalifa – 'o.n.i.f.c'
He's looking straight Brett Michaels in that glam rock getup.
5. Chance The Rapper – 'Acid Raps'
That hair is so versatile. It looks like a long '80s jerry curl here.
6. Eminem – 'Encore'
Now Eminem's outward appearance is just as disturbing as he is.
7. DMX – 'Flesh of my Flesh Blood of my Blood'
Hair of my hair.
8. Notorious B.I.G – 'Ready to Die'
This one looks a lot like that baby weave that was making the viral rounds a while ago.
9. Jay-Z – 'Blueprint 2'
Is this what Blue Ivy is going to look like when she's older?
10. Snoop Dogg – 'The Doggfather'
Snoop looks damn good. It's pretty much the exact same hair he wore playing Huggy Brown in Starsky & Hutch. When his hairline starts to recede in a few years, he should look into paying top dollar for some 100% New Zealand.