31 Tough Lessons Every Successful Business Person Learned Before Making it Big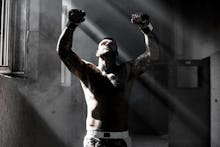 If you want to be successful, you have to learn hard lessons fast and get in the habit of getting back on your feet when life knocks you down. All you get is what you bring to the fight. And that fight gets better every day you learn new lessons.
Here are some of those lessons every entrepreneur (not just me) needs to learn:
1. Sometimes, your best effort isn't good enough to land you the deal.
Life is about the choices you make.
Great people learn hard lessons:
Sigmund Freud was booed off stage the first time he presented his theories to a group of scientists in Europe. He went on to win the Goethe Award for his work in psychology.
Henry Ford failed at farming, being an apprentice and at being a machinist and he went bankrupt five times. He then modernized mass production.
Leo Tolstoy flunked out of law school and was labeled "unable to learn" by his professors. He went on to become one of the world's greatest novelists.
John Creasey failed as a salesman, a desk clerk, a factory worker and an aspiring writer — getting 754 rejection notices by publishers. He went on to write more than 600 novels and is considered one of the greatest mystery writers ever.
Hank Aaron failed his tryout with the Brooklyn Dodgers and went 0-5 his first Major League Baseball game. He then went on to hit more home runs than anyone in the league's history.
But it's not about them. It's about you. It's about what you are prepared to do in order to be successful.
The question is: What lessons are you learning today?