The Oscar Goodie Bag Is Worth $85,000 and Here's What's Inside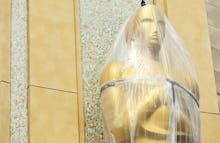 The Oscars goodie bag is filled with treats that the Average Joe can only dream of. This year's bag includes items like a $15,000 walking tour of Japan, and hair removal and cosmetic surgery valued at $16,000. Other items in the bag include art, shampoo, designer lollipopps and trips to Las Vegas and Hawaii. 
The bag is worth twice as much as it was last year ($48,000) and includes 50 gifts that range in price from $6.50 to $16,000. 
In sum, don't feel too bad for the nominees who go home without trophies. They'll still be taking home three entry level salaries worth of party favors.