Oscar Winners 2014: '12 Years A Slave' Wins Best Adapted Screenplay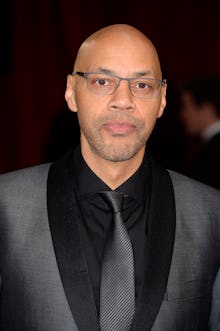 12 Years A Slave has won the Oscar for Best Adapted Screenplay. The Oscar was accepted by screenwriter John Ridley, who was last nominated for a major award back in 1997 for Three Kings.
Adapted Screenplay is another big win for 12 Years. It was somewhat of a favorite heading into tonight, besting fellow Best Picture contenders like Wolf of Wall Street, Philomena, and Captain Phillips.