Oscar Winners 2014: Matthew McConaughey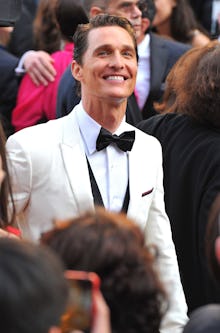 Matthew McConaughey has won the Best Actor Oscar for Dallas Buyers Club. He received overwhelming acclaim for his performance, in which he lost a ton of weight to play an AIDS patient in 1980s Dallas.
Like Best Director, Best Actor was a stacked category—from Christian Bale to Leonardo DiCaprio to Chiwetel Ejiofor—but there was a clear favorite: McConaughey. This is his first Oscar and Dallas Buyers Club's second Oscar of the night.