PolicyMic + Grist Sweepstakes Official Rules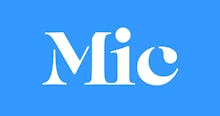 Mic Network Inc. | Grist Magazine, Inc. OFFICIAL RULES
NO PURCHASE NECESSARY. A PURCHASE OR PAYMENT OF ANY KIND WILL NOT INCREASE YOUR CHANCES OF WINNING.
1. Eligibility: Mic Network Inc. + Grist Magazine Promotion ("Promotion") is open only to legal residents of the United States who are 18 years of age or older at the time of entry and have reached the age of majority in the state or territory of residence. Employees of Mic Network Inc. ("PolicyMic"), Grist Magazine, Inc. ("Grist") and their respective parents, affiliate companies, subsidiaries, promotion agencies, suppliers and members of their immediate families, are not eligible. Void where prohibited by law. For purposes of this Promotion, "immediate family" is defined as spouses, parents, children, siblings and their respective spouses, regardless of whether they reside in the same household.
2. Sponsor: Mic Network Inc., 35 West 36th Street, 9W New York, NY 10018, U.S.A.
3. Prize Providers: Grist and PolicyMic
4. Timing: The Promotion begins 3/17/14 at 9:00 AM EDT and ends 3/23/14 at 11:59 PM EDT (the "Promotion Period").
5. How to Enter: During the Promotion Period, go to ("Promotion website") and enter by following the onscreen entry instructions. Limit one entry per person, regardless of method used to enter. No more than one person can enter using the same email address. Use of any automated system to participate is prohibited and will result in disqualification. Alternative Method of Entry ("AMOE"): Participants may also enter the Promotion by mail as follows. On a plain 3" x 5" index card, legibly handprint or type your first name, last name, date of birth, complete address, city, state, zip code, home phone number (including area code), and email address (if any) and mail your completed 3" x 5" card to PolicyMic + Grist Promotion: 35 West 36th Street, New York, NY 10018, U.S.A. To be considered eligible in the Promotion, AMOE entries must be postmarked no later than 3/23/14 Each AMOE card received will be considered as one entry for that entrant.
6. Entry Errors: Sponsor and Prize Providers are not responsible for lost, late, incomplete, damaged, stolen, invalid, unintelligible or misdirected entries, which will be disqualified. Sponsor and Prize Providers are not responsible if online service or equipment is interrupted including without limitation (1) interruptions to any network, server, Internet, Web site, telephone, satellite, computer or other connections, (2) failures of any telephone, satellite, hardware, software or other equipment, (3) garbled, misdirected or jumbled transmissions, or traffic congestion, (4) other errors of any kind, whether human, technical, mechanical or electronic, (5) the incorrect or inaccurate capture of information or the failure to capture any such information, or (6) printing or typographical errors.
7. Selection of Winner(s): A random drawing will be conducted on or about 3/24/14 by Mic Network Inc. from all eligible entries received for one grand prize to a winner consisting of a $1,500 gift card towards a shopping spree at Patagonia. Odds of winning depend on the number of eligible entries received. Potential prize winner will be notified via e-mail. Entrants are responsible for insuring that all e-mail information is up-to-date and accurate. Prize notice returned as undeliverable will result in the disqualification of the potential Prize winner and an alternate winner will be selected. The entrant initially selected as the potential winner will be notified by email within 10 days of the end of the Promotion Period. Mic Network Inc.'s decisions as to the random drawing are final and no correspondence will be entered into.
8. Prize: one (1) grand prize to a winner consisting of a $1,500 gift card towards a shopping spree at Patagonia paid for by Grist Magazine, Inc. The prize is non-transferable.
9. Terms and conditions of Prize Drawing: (1) Prize cannot be combined with any other offer; and (2) Prize is non-transferable, non-refundable and has no cash value if not used. 10. Acceptance of Official Rules: As a condition of entry, participants fully and unconditionally agree to these Official Rules, to the Terms and Conditions of Prize Drawing and to Sponsor's decisions, which are final and binding in all respects. Sponsor's failure to enforce any provision of these Official Rules shall not constitute the waiver of such provision. 11. Disputes: In the event of a dispute, the person to whom the e-mail address used to enter the Promotion was registered will be deemed the winning entrant. Potential winner may be required to show proof of identification in conjunction with Prize award/acceptance.
12. Substitution, Taxes: No assignment or transfer of prize will be permitted, except at Sponsor's sole discretion. WINNER IS SOLELY RESPONSIBLE FOR ALL FEDERAL, STATE AND LOCAL TAXES ASSOCIATED WITH THE RECEIPT OF PRIZE.
13. Potential Winner: Publicity. As a condition of entry, you grant consent to Mic Network Inc., Grist Magazine, Inc., and their respective agents to use your name, likeness, voice, and biographical information for publicity or advertising in any media or manner, without payment, consideration, notice or approval and without geographic or time limitation, except where prohibited by law. As applicable, any winner may be required to execute and return (and winning may be conditioned upon the winner executing and returning) to PolicyMic, within ten (10) business days, an Affidavit of Eligibility Release drafted by PolicyMic to be eligible for the Prize or an alternate winner will be selected. Winners may be required in PolicyMic's sole discretion to complete relevant tax forms as a condition to the delivery of the applicable Prize. Winners may also be required to furnish proof of identity, address and birth date in order to receive a Prize.
14. Liability: You agree that PolicyMic, Grist and their respective parents, subsidiaries and affiliated companies and all their advertising and promotion agencies, (collectively, the "Released Parties"), will have no liability whatsoever in connection with this Promotion and, you shall hold them harmless for any injuries, losses or damages of any kind that you or others may incur as a consequence of your participation in the Promotion or your acceptance, use or misuse of the Prize. By entering the Promotion, entrant explicitly releases, discharges and holds harmless the Sponsor and Prize Provider, their successors and assigns and all their respective shareholders, directors, officers and employees, as well as Facebook, Inc., one and all, from any and all liability, actions, causes of action, damages, actual, incidental or consequential, claims and demands whatsoever in law or equity, including attorneys' fees and/or experts fees and costs, which he/she now has or may acquire, by reason of any personal injury, death, loss of or damage to property, or any reason, occurring during or arising out of his/her participation in the Promotion and the acceptance and use or misuse of the Prize. The Released Parties are not responsible for any injury or damage to persons or property, which may be caused, directly or indirectly, in whole or in part, from entrant's participation in the Promotion or receipt or use or misuse of the Prize.
15. Conditions of Participants' Conduct. Sponsor reserves the right in its sole discretion, to modify, cancel, terminate, and/or suspend the Promotion and to disqualify any individual who tampers with the entry process, violates these Official Rules, or acts in a disruptive or unsportsmanlike manner. In the event that the Promotion is terminated early, Sponsor will make the Prize available to be won among all eligible persons who entered prior to the date of termination and notice of such action will be posted on the Promotion website. Without limiting the foregoing, Sponsor may lock out any entrant who, in Sponsor's sole judgment, has been disqualified, has questionable eligibility or is otherwise ineligible to enter.
16. Disputes/Choice of Law: Except where prohibited, each entrant agrees that: (1) any and all disputes, claims and causes of action arising out of or connected with this Promotion or the awarding of the Prize shall be resolved individually, without resort to any form of class action, and exclusively by state or federal courts situated in New York, NY (2) any and all claims, judgments and awards shall be limited to actual out-of-pocket costs incurred, but in no event attorneys' fees; and (3) no punitive, incidental, special, consequential or other damages, including without limitation, lost profits, may be awarded (collectively, "Special Damages"), and (4) entrant hereby waives all rights to claim Special Damages and all rights to have such damages multiplied or increased. New York Law, without reference to choice of law rules, governs the Promotion and all aspects related thereto. Mic Networks Inc., Grist Magazine, Inc. AND THEIR PARENT, AFFILIATE COMPANIES AND SUBSIDIARIES WILL HAVE NO LIABILITY FOR ANY CLAIM ARISING IN CONNECTION WITH PARTICIPATION IN THE PROMOTION OR THE AWARD OF THE PRIZE IN THE PROMOTION.
THE PROMOTION IS IN NO WAY SPONSORED, ENDORSED, ADMINISTERED BY, OR ASSOCIATED WITH, FACEBOOK.
For more information regarding the collection of information from entrants, please refer to our Privacy Policies.