19 Celebrities Who Graduated From Really Good Colleges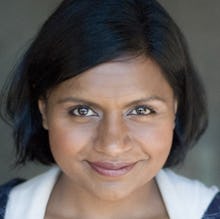 We expect celebrities to be a lot of things — attractive, talented, comfortable with endless judgement — but for whatever reason we don't expect them to be highly educated. Why would actors, singers or pop idols need PhDs in neuroscience ... right? 
As it turns out, some incredibly successful celebrities have also excelled in the classroom, earning some crazy degrees from some very prestigious schools. Sure, we've all heard about James Franco's never-ending degree chase, but he's far from the only person in the business who is raking in academic accolades. Here are a few big name celebs who got the fame but also got the grades, and they are just the top of the Hollywood/academia ice berg. 
1. Lupita Nyong'o - Film and Theatre Studies Degree, Hampshire College (2003)/ MFA Yale School of Drama (2012)
Image Credit: Tumblr
She may be the new owner of a Best Supporting Actress Oscar, but Nyong'o was in the Ivy  league when she was cast in 12 Years a Slave. Nyong'o's spot in her Yale MFA class is not one to sneeze at: She was one of 16 actors admitted from a pool of 950 applicants.
"There's absolutely no way I could have done Patsey without my training at Yale," Nyong'o told Vanity Fair. "At Yale, it's like athletics of the heart. On any given day I was working on three to five characters. It helped me in an efficiency, I suppose, an emotional efficiency."
2. David Duchovny - English Degree, Princeton University (1982)/ MA in English Literature, Yale University (1987)
Image Credit: WordPress
The X–Files and Californication star studied English Literature at Princeton and went on to earn a master's degree in the same subject at Yale. He's able to put it all in perspective, though: "If you're smart, you'll always be humble," he's said. "You can learn all you want, but there'll always be somebody who's never read a book who'll know twice what you know."
3. Ashley Judd - French Degree, University of Kentucky (2007)/ MA in Public Administration, Harvard University (2010)
Image Credit: AP 
Judd studied French at the University of Kentucky as an undergrad and was elected to Phi Beta Kappa. She then earned a master's degree in public administration from the prestigious Kennedy School of Government at Harvard.
On why she went back to school in her 40s, Judd told the New York Times: "I didn't go to Harvard Kennedy School to be approved of by anyone, but to immerse myself in some very serious, earnest, practical learning with people who have literally dedicated all they have to public service."
4. Rashida Jones - Religion and Philosophy Degree, Harvard University (1997)
Image Credit: Tumblr
The Parks and Recreation favorite graduated from Harvard with a degree in religion and philosophy. Jones, who is mixed–race, had this to say about Harvard: "[It's] where I encountered something I'd never found in L.A.: segregation. The way the clubs and the social life were set up, I had to choose one thing to be: black or white. I chose black."
5. Ken Jeong - Pre-med at Duke University (1990)/ MD University of North Carolina (1995)
Image Credit: Quotivee
The Community and Hangover star was working as doctor in California (during the day) while performing standup at night before really breaking into the biz with a role in Knocked Up as a — wait for it — a doctor. Of his career trajectory Jeong has said, "Medicine is a hard-won skill, and acting can be a fickle profession. ... Now, I'm a spoiled actor: I get weekends off and hiatus weeks — time I never got as a doctor."
6. Elizabeth Banks - Communications Degree, University of Pennsylvania (1996)
Banks spent her college years at the University of Pennsylvania, where she was a sister in Delta Delta Delta and graduated Magna Cum Laude with a degree in communications. During her Penn years Banks was actually called Liz Mitchell (she changed her name when she became in actress). She also met her husband, Max Handelman, at Penn.
7. Lisa Kudrow - Biology Degree, Vassar College (1985)
Image Credit: LiveJournal
Before she was Phoebe on Friends, Kudrow was studying to be a scientist. Kudrow studied psychobiology — also called behavioral neuroscience — at Vassar College. 
In a 2010 commencement address at her alma mater, Kudrow gave the skinny on how she moved from science to Hollywood: "I had a job lined up with my father who was a headache specialist ... I immediately started to work with him on a study concerning hemispheric dominance and headache types ... I was on my way to getting published, then onto a graduate program at whichever very impressive university accepted me. Six months after graduation I dumped that plan and decided to become an actress. Then I was cast on the show Friends, and now I'm here, any questions?"
8. Mindy Kaling - Playwriting Degree, Dartmouth College (2001)
Image Credit: Wikipedia
The multi–talented actress, comedian and writer graduated from Dartmouth College with a degree in playwriting. At Dartmouth, she did improv and wrote a regular and very popular cartoon in The Dartmouth (also referred to as The D) called "Badly Drawn Girl." 
Kaling has said of college, "There were times I was at The D at like 3 a.m., outside in my car while it was snowing and I'd just put my blinkers on and sit there drawing. I don't how I kept up with everything."
9. Edward Norton - History Degree, Yale University (1991)
The Academy Award winner is, like others on this list, a Yalie — he graduated with a degree in history. Norton was a rower at Yale and also did a fair amount of theater.
Norton has said of Yale, "[Coming to Yale] was the first time I went anywhere where people were interested in you because of your interests."
10. Ethan Coen - Philosophy Degree, Princeton University (1979)
Image Credit: AP
The revered writer-director usually does everything with his brother, Joel, but they split up during their college years. Ethan attended Princeton University and graduated with a degree in philosophy. 
During his Princeton years, Coen wrote his senior thesis on Austrian-British philosopher Ludwig Wittgenstein. He wasn't skating by with rocks for jocks. 
11. John Legend - English Degree, University of Pennsylvania (1999)
Image Credit: AP
John Legend began his full music career at the University of Pennsylvania. He studied English with an emphasis on African-American literature, and was the president of an a cappella group, Counterparts.
The Grammy winner will be giving Penn's commencement address this year. He also delivered the address at Kaplan University in 2009 (pictured).
12. Mayim Bialik - Neuroscience and Hebrew Degrees, UCLA (2000)/ PhD in Neuroscience from UCLA (2008)
Bialik plays a science geek on The Big Bang Theory — and turns out she's a bit of a nerd in real life. She studied neuroscience and Hebrew at UCLA as an undergrad, then earned her PhD in neuroscience there, too.
She feels at home on-set, though, saying, "I don't think I've met a smarter group of people who hang out together, possibly ever, even in graduate school, than our writers and producers."
13. Tommy Lee Jones - English Degree, Harvard University (1969)
Image Credit: Blogspot
Ironically, the actor known for playing lawmen and tough guys got his degree from Harvard. Jones studied English, played on the varsity football team and was coincidentally roommates with former Vice President Al Gore. 
Jones had split interests during his college years, "I did do a lot of theater at Harvard when I wasn't playing football."
14. James Franco - English Degree UCLA (2008)/ MFA Columbia University (2011)/ PhD Candidate at Yale
Image Credit: LiveJournal
OK, we had to put him in. Regardless of what you may think of him, the guy has spent a lot of time in school: he has a BA in English from UCLA, an MFA from Columbia and is a PhD candidate at Yale. He's also attended programs at NYU and the Rhode Island School of Design.
Franco has said of his education addiction, "I love school. I go to school because I love being around people who are interested in what I'm interested in."
15. Natalie Portman - Psychology Degree, Harvard University (2003)
Image Credit: AP
Natalie Portman has been in the acting business since she was a kid, but she took a break to get herself a pretty impressive college eduction. She graduated from Harvard with a degree in psychology. 
While at school she told Rolling Stone "My peers here are pretty frickin' accomplished."  
16. John Krasinski - Playwrighting Degree, Brown University (2001)
Image Credit: Tumblr
Before America fell in love with him as Jim on The Office, Krasinski was a Brown coed majoring in theater. He was also a member of a campus acting group though he initially thought he would play basketball on campus. He's said of his time at Brown, "I had my brain expanded to a place that I don't even remember." 
17. Maggie Gyllenhaal - English Degree, Columbia University (1999)
Image Credit: AP
Both Maggie Gyllenhaal and her brother Jake attended Columbia University, but Maggie is the one with a degree. She is sensitive to the difficulties of finishing school though.
Talking about why she chose Columbia Gyllenhaal has said, "I wanted to go to Yale, but they didn't accept me. Columbia didn't accept me at first either — they put me on the wait list. Once I was there, I realized I wouldn't have finished college if I weren't in the city."
18. Hugh Grant - English Literature Degree, Oxford University (1982)
Image Credit: AP
Hugh Grant has played opposite nearly every single one of America's sweethearts, but before he was Hollywood's favorite romantic lead, Grant was an Oxford English student. 
Grant attended Oxford on a scholarship and has said of his schooling (with typical Grant self-deprecation), "At Oxford I was far more alive, especially in the head. Since then I've atrophied." 
19. Emma Watson - English Degree, Brown University (2014)
Image Credit: AP
Thanks to her Hermione status, Emma Watson has been famous since she was a little girl. Still, she chose to take a little time out of the limelight to get her college degree. She studied at both Brown and Oxford, and will be receiving her degree from Brown this spring.
Of her choice to go to school Watson has said, "Ignoring fame was my rebellion, in a funny way. I was insistent on being normal and doing normal things. It probably wasn't advisable to go to college in America and room with a complete stranger. And it probably wasn't wise to share a bathroom with eight other people in a coed dorm. Looking back, that was crazy."