The Story Behind K-Pop's Moment of Silence After the Ferry Tragedy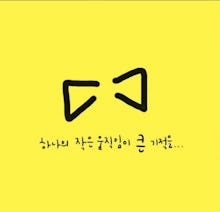 On April 16, the South Korean ferry Sewol made its way from Incheon to Jeju Island, carrying 325 high school students on a school trip. The ferry sank off the country's southwest coast. Of the 476 passengers, only 174 of them survived. According to CCTV, the death toll rose to 213 on Thursday, with 89 still missing.
The tragedy has had broad repercussions. The captain and crew members are facing charges for abandoning ship without evacuating the majority of its passengers, and South Korean Prime Minister Chung Hong-won resigned due to the government's handling of the disaster. Memorials and services continue to be held all over the country. But most surprising of all is the reaction from Korea's great export, Korean pop stars.
Korean pop, which is radically increasing in global popularity, is setting the tone for the nation's mourning by going absolutely silent. Billboard reported this week that K-pop charts have come to a standstill, as music and TV programming have halted as well. This is unprecedented. For two weeks straight, various stars and TV shows canceled debuts, appearances and concerts. South Korean celebrities like EXO, Block B and Lena Park have put their schedules on hold indefinitely. K-pop star BoA canceled the premiere of her Hollywood movie debut, Make Your Move 3D. Even liquor manufacturers stopped ad campaigns featuring partying in the wake of the tragedy.
As the stars of K-pop and Korean entertainment overall take to social media to share their condolences, they're also stepping back from the stage, signaling to the world the depth of their country's sadness.
Many stars joined the Yellow Ribbon Campaign, an online solidarity movement which was, according to the Korea Herald, started by high school student club ALT. Popular actress Park Shin-Hye and singer Kim Jae-Joong made the yellow ribbon their Twitter profile pictures, while K-pop star G-Dragon posted one on his feed. Model Hye Park and Jo Kwon of the boy group 2AM also changed their images. Normally these stars are protected by a carefully groomed press machine, but the production of their lives has completely switched course. As they step away from the spotlight, they're letting grieving Koreans move to the fore and giving them the respect they deserve.
Singer Byul wrote, "Let's gather our strengths together, " while Super Junior's Ryewook sent out, "I send my condolences and hope everyone will be rescued." Many have added the trending hashtag #PrayForSouthKorea to their messages, including actor Lee Min Ho and entertainer Jaekyung. Stars are also quietly lending their aid and donating to relief and rescue efforts: Entertainers Jung Dong Nam, Kim Jung Goo and Park In Young visited the disaster site to offer direct help. But it's all happening in relative silence, a striking gesture towards the whole country.
That response is fairly unique to Korea. In the United States, it is common for stars to immediately express verbal and written support and provide aid, but mass cancellations are uncommon. Following 9/11, for example, music, particularly concert tributes, helped Americans mourn together. The NBC telethon for Hurricane Sandy relief efforts also brought in a number of celebrities who publicly lent their support and help. In another example, one of the most notable songs in the 1980s, "We Are The World," was a group effort by various U.S. entertainers aimed to raise awareness and funds for African famine relief.
Every nation has its own way of mourning, each legitimate, but South Korea is setting an elegant standard. The closing of such an immensely lucrative industry shows the world that some things are more important than business. As South Korea remains in limbo, thoughts and prayers worldwide go out to a country that is creating the space to mourn. As one of the loudest industries in the world goes silent, the world can hear the tragedy of the ferry as it really is.