PolicyMic Relaunches as Mic and Unveils Redesigned Website at Mic.com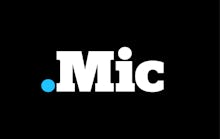 NEW YORK — PolicyMic announced today that the company has changed its name to Mic and relaunched on the Mic.com URL.
"Mic has grown to 19 million monthly readers because young people finally have a news outlet that was created for them," said Chris Altchek, Mic's CEO and co-founder. "As our audience has increased, so have their expectations for us. The name Mic reflects the expanded focus and new coverage offerings that our readers have asked us to deliver. This is a watershed moment as we continue to grow our editorial staff, strengthen our technology, and build our ad products."
Since late 2013, Mic has launched World, Identities, Music and Sports sections, in addition to their existing Policy, Arts, and Live News sections. Mic will debut a new data visualization department in the coming weeks and they are in the midst of hiring editors and writers for new sections, including Science, Health, Technology, and more.
"While our name has changed, our mission remains the same," said Jake Horowitz, Mic's editor-in-chief and co-founder. "We will continue to engage young people with important stories that help them stay informed and make sense of the world. Our generation will define the future, and we believe that starting these conversations will inspire meaningful change in the coming decades."
The name change and redesign comes as their audience of young, educated readers continues to grow. In May 2014, 19.3 million unique visitors read stories on Mic, an impressive year-over-year increase from May 2013's 6.5 million unique visitors. A May survey of 978 Mic readers found that 68% of the audience is under the age of 35. Of those readers, 80% have attended college.
To accelerate growth, Mic is scaling its ad product team to help brands engage authentically with an educated millennial audience. They recently appointed marketing veteran John Schneider to the position of Chief Revenue Officer and Publisher. Schneider previously held leadership roles at Taykey, Yahoo!, and Federated Media.
The new hiring — from editorial to sales — is fueled by Mic's $10 million Series A funding, which closed in April, bringing the company's total financing to $15 million. The Series A round was led by Jim Clark, the founder of Netscape, Silicon Graphics, and Healtheon (now WebMD) as well as prior investors including Lightspeed Venture Partners, Lerer Ventures, Advancit Capital, Red Swan Ventures, and the John S. and James L. Knight Foundation.
In addition to its new name and URL, Mic unveiled a reimagined logo system and a redesigned site. Mic collaborated with Riley Hooker and Megan Feehan of Brooklyn-based design firm, This Is Our Work, to develop the company's updated visual identity.
###
Mic is the premier news and media company for young people. With insightful stories and compelling perspectives, Mic engages an educated and mobile audience with the issues that define a generation. Each month, more than 19 million readers rely on Mic's unique sensibility to stay informed and make sense of the world. Visit us at Mic.com. Follow us on Facebook and Twitter.
Contact: James Allen (james@mic.com)