This Powerful Brazillian Song Should Be the Real Anthem of the World Cup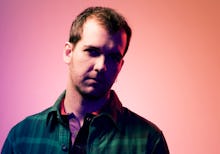 About this time four years ago, the world was blissfully singing along to K'Naan's World Cup anthem, "Wavin' Flag." This year, if you sang "We Are One (Ole Ola)" to almost anyone (with the possible exception of Pitbull), they wouldn't know how to respond. That's because the official anthem of the World Cup is a monstrosity, and Brazilians especially are decidedly not feeling it.
"We Are One (Ole Ola)" by Pitbull and J. Lo is a thin pile of Brazilian cliches (and "Wavin' Flag" rip-offs) that has managed to crystallize a lot of Brazilans' strong dislike of the World Cup's effect on their country. It's a shallow, aggressively inane song that attempts to pay scant homage to the nation's musical tradition solely through a patronizing 15-second cameo from Brazilian mega-star Claudia Leitte and a slew of Latinisms.
It doesn't come close to living up to the clout of beloved anthems from the past, and instead sacrifices a true representation of the host country's culture for a broad global pop appeal. The song was selected by FIFA over contenders like Shakira's "La La La" and Ricky Martin's "Vida," revealing that their taste in music is about as awful as their stance on human rights.
This World Cup has managed to alienate many Brazilians who feel the economic tax of the event is completely ignoring — and exacerbating — domestic issues in favor of putting on a global show. In that respect, the Pitbull track is sadly emblematic of the whole affair. But as Brazilians have fought back, they've found a new anthem for the games.
Brazilian musician Edu Krieger is about as far from Pitbull as you can get. This year, the passionate and relatively unknown singer-songwriter released a calm bossa nova joint called "Desculpe, Neymar" in light of Brazil's irresponsible decision to spend billions on the World Cup while the country's schools and hospitals are in disrepair. Rather than stringing together a few tired touristy stereotypes of Brazil for the international audience like "We Are One (Ole Ola)," "Desculpe, Neymar" speaks directly to the plight that the World Cup represents to Brazilians. And it's made a huge impact.
Though the song debuted before the World Cup, Brazilians are racking up views on "Desculpe, Neymar," sharing it with #NaoVaiTerCopa ("There Will Be No Cup"), the trending hashtag for protest over the games. With games underway and disasters taking place just as predicted, Krieger is becoming the voice of frustrated Brazilians.
"We're guided by thieves that play dirty to win," he laments in the song, referring to the notoriously selfish tactics of the all-powerful soccer authority, FIFA. You can hear the echoes of his sentiment across the Internet.
"Desculpe, Neymar" would be a far more fitting anthem for the World Cup — a game in which, no matter who wins, Brazil loses. People will deal with the wastefulness of this World Cup for years to come. They're right to seek out a song like Krieger's, then — a song made of the culture that came before the cup; the same culture that will deal with the games' consequences for decades to come.