11 TV Shows You Can't Miss This Summer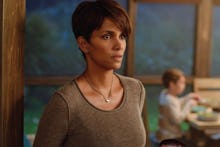 There was a time when summer was dead for television — a creativity wasteland filled with reruns and daytime schlock. Indeed, quality TV during the summer months is a recent phenomenon and now that it's officially summer, it's a phenomenon we are ready to enjoy. 
Given this golden age, networks are upping the ante year-round. These are the programs your friends will be (or at least should be) talking about this summer. Queue up the DVR, get your streaming schedule ready or just settle in at the actual times when these shows are actually on TV. However you choose to watch, happy viewing. 
1. 'Almost Royal' (BBC America)
Saturdays at 10 p.m. (ET) 
Fan of British humor? Then you should be watching BBC America's first original comedy-reality show, it's brilliance is in keeping with the mockumentary tradition of The Office. This time 'round, the subjects are two spoiled, aristocratic siblings who are touring the United States and attempting to understand American culture. The show's stars are Ed Gamble and Amy Hoggart, both young comedians to keep an eye on.
The premiere was this past Saturday, so catch up before next week. 
2. 'Tyrant' (FX)
Premieres: Tuesday, June 24, at 10 p.m. (ET)
This 10-part drama series, brought to you by Homeland developers Howard Gordon and Gideon Raff, follows protagonist Bassam Al Fayeed, a renowned pediatrician based in L.A., as he returns with his wife and two teenage children to the fictional Arab country Baladi after a 20-year self-imposed exile. The twist? His father used to be the dictator. Baladi is still embroiled in political turmoil, and Al Fayeed and his family are drawn back into the conflict. Anything from the minds of the Homeland team is sure to make a few waves.
3. 'Girl Meets World' (Disney)
Premieres: Friday, June 27, at 9:45 p.m. (ET); moves to 8:30 p.m. (ET) on Friday, July 11
Feeling really nostalgic? Disney is rebooting Boy Meets World, to the tune of Girl Meets World. Cory and Topanga are now married with kids, and the show centers on their 12-year-old daughter Riley as she presumably tries to find her Cory/Topanga equivalent. Though Mr. Feeny will not be reprising his role as a series regular (Cory is Riley's history teacher, after all), a large number of Boy Meets World alums are confirmed to reappear, including William Daniels (Mr. Feeny), Lee Norris ("Minkus"), Betsy Randle (Amy Matthews), William Russ (Alan Matthews) and Rider Strong (Shawn). We don't care how corny it looks, we're watching.
4. 'The Leftovers' (HBO)
Premieres: Sunday, June 29, at 10 p.m. (ET)
Two percent of the world's population suddenly vanishes without explanation. Fast-forward three years. So begins The Leftovers, created by Damon Lindelof (cocreator of Lost) and Tom Perotta (who wrote the novel from which this was adapted). The show explores the apocalyptic, not from by irreparable destruction or zombies, but through the grief of inexplicable loss and collective uncertainty in a small New York suburban town. It stars Justin Theroux and Liv Tyler.
5. 'Extant' (CBS)
Premieres: Wednesday, July 9, at 9 p.m. (ET)
There has been a lot of buzz around this series, executive produced by none other than Steven Spielberg and starring Halle Berry as an astronaut who has returned home after a year in space. Here's where things get weird: in her health exam back on Earth, Berry's character learns that she's pregnant, though this is "impossible," given she was on a solo mission.
Wait, it gets weirder: the son she has with her husband is actually a machine … who appears to know a thing or two about the potential extinction of humanity. Extant has positioned itself as a show with a lot of questions. The question on our end is how well it will answer them.
6. 'Welcome to Sweden' (NBC)
Premieres: Thursday, July 10, at 9 p.m. (ET)
Can you ever have too much Amy Poehler? Did you even know there was more Poehler to have? Poehler has a brother, and her brother has a new comedy coming to NBC (which NBC has already renewed for a second season). More Poehlers. 
Greg Poehler stars in the largely autobiographical show about how, after 12 years of practicing law in New York City, he moves to Sweden to follow his girlfriend. Greg knows nothing about Swedish culture or the language, and hijinks ensue. 
Along with appearances by Amy, Will Ferrell, Aubrey Plaza and Gene Simmons are all slated to make cameos.
7. 'The Strain' (FX)
Premieres: Sunday, July 13, at 10 p.m. (ET)
Looking for a new show to watch while cowering behind your couch? Then your hunt can stop with Guillermo del Toro (Pan's Labyrinth) and Carlton Cuse's (Lost) new vampire series. An outbreak of vampirism (à la zombie-ism in World War Z) has struck New York City, and one CDC doctor is at the helm of trying to find a cure. Don't roll your eyes: This is not a show about nice or sparkly vampires. These are not vampires that will carry you on their back and call you a "spider monkey." They are terrifying monsters who kill anyone in sight.
8. 'Manhattan' (WGN)
Premieres: Sunday, July 27, at 10 p.m. (ET)
There is a lot of potential for WGN's Manhattan, executive produced by Sam Shaw, a former writer for Showtime's Masters of Sex. The series is set in 1943, in a secluded New Mexico town harboring the scientists working on the most top-secret project of all: the first atomic bomb. Charting the relationships between the scientists and their families as they wrestle with the implications of their work, Manhattan is definitely worth checking out. 
9. 'The Quest' (ABC)
Premieres: Thursday, July 31, at 8 p.m. (ET)
Someone at ABC let an executive producer from The Lord of the Rings create a reality television show, and it is absolutely everything that you would want from someone with those credentials. Premise? LARPing: coming to a TV near you. "Normal" adults dressed like they're at a Renaissance Faire battle an army of orcs (played by actors) to defend their ice kingdom and tiny castles on television. This could be one of the most entertaining reality shows in a long while. Who doesn't want to watch a bunch of actual adults fight elaborately styled orc-actors in the service of an imaginary monarchy?
10. 'The Knick' (Cinemax)
Premieres: Friday, Aug. 8, at 10 p.m. (ET)
The Knick is hands-down one of the most talked-about debuts of the summer, reason No. 1 being that it briefly brought Steven Soderbergh out of retirement to direct the 10-episode season. The show takes place in turn-of-the-century New York, and stars Clive Owen as a surgeon who is determined to push every boundary to save lives. In the recently released trailer, it appears that means the surgeon's methodology isn't always precisely legal or ethical. Earlier teasers flashed the tagline "Surgery wasn't always science."
There's a distinctly creepy vibe to the show (a little American Horror Story), so it will be interesting to see where the series goes, particularly given that its creators, Jack Amiel and Michael Begler, have been behind far more family-friendly films like Big Miracle and Raising Helen.  
11. 'Legends' (TNT)
Premieres: Wednesday, Aug. 20, 9 p.m. (ET)
Legends follows FBI agent Martin Odum (Sean Bean), who operates deep undercover but can and does consistently change identities. The problem becomes (in a Bourne-esque twist) that Odum begins to doubt who he actually is. The show is based off the novel by Robert Littell and has executive producers from Homeland and 24, with a premiere directed by David Semel (Homeland, Hannibal, American Horror Story). If Legends proves to be as good as the concept is intriguing, then TNT may find itself contending for awards with networks like HBO, Showtime, AMC and FX next year.  
Are there any new shows you're excited about that aren't included in this list? Make sure to post them in the comment section below.