Meet the Remix Maestro Who's Made a Better Version of All Your Favorite Songs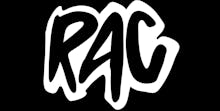 When most of us think of dance remixes, we think of songs like the infamously terrible "Somebody I Used to Know" remix — the same song with some synths and a backbeat. These are the songs you hear once while you're out and then forget. What if it didn't have to be that way?
One mysterious group called the Remix Artist Collective (RAC) has completely revolutionized the way remixes work. The mixes consistently top charts on Hype Machine, a platform that aggregates blog traffic across the whole Internet. Massive music blogs like Pitchfork, Stereogum and Pigeons and Planes have covered them breathlessly. Their songs have featured in Entourage and Dallas Buyers Club. Scott Lapatine, Stereogum's co-founder and editor-in-chief, discussed his enthusiasm for promoting the group, "He's talented in a way that the vast majority of people who send us stuff aren't." 
Lapatine says "he" because although the group is named the Remix Artist Collective, it is really the work of one man, Andre Anjos. He's the one who's made better versions of all your favorite pop and indie songs — he is an unsung pop genius.
"I strive to create remixes for music lovers who want to hear the song re-invented, not just re-interpreted and chopped up," writes Andre Anjos, the collective's mastermind and now sole contributor, in describing his project. "I hope people experience the original songs in a different way that not only complements the original, but takes them somewhere else."
When you find a song you love, you're liable to listen to it until you can barely feel it any more. RAC gives you a chance to hear those songs again, as if you were hearing it for the first time. Their work consistently makes huge splashes on social media and music blogs. They've remixed Ra Ra Riot, Kings of Leon, Death for Cab Cutie, John Legend, Phantogram and many more. If you want a map of which indie and pop acts have had major crossover appeal in the last decade, look at the list of RAC remixes.
Some of their most popular tracks, like their remix of Tegan and Sara's "Back In Your Head," have accomplished some garnered some impressive accolades for a remix. "Back In Your Head" was the most blogged about song on the entire Internet around Christmas 2007, according to Hype Machine. That Tegan and Sara mix still stands out as one that Anjos is most proud of. On that track, Anjos took the original wistfully simple soundscape, and elaborated upon it by writing a series of additional melodic parts, overlaying new textures and tweaking the percussion. The song sounds similar to the old, but the changes give it a new, driving feel that makes one think about the song's meaning and emotional content in a different way.
That's because Anjos has a "loose theory" about songwriting that guides his remix work.
"There's a song and an arrangement," he told CMJ, "I feel like a song you can mold into anything. A good song can be a country song, it can be a rock song, an electronic song. I feel like that essence of a song can be molded into anything you want ... that's why covers and remixes are possible. Because you're essentially changing the thing that surrounds that essence and that's where you can really get creative and change the mood entirely of the song. Or write a happy arrangement under depressing lyrics, and it completely changes the feel. I have so much fun messing with that." 
That's where his glimmering and wistful remix of Edward Sharpe & the Magnetic Zeros mega-hit "Home" comes from. He replaces the cowboy folk vibe with a humid synth and starry guitars, creating a summery setting for Jane and Alexander's loving voices:
Or how he took "Magnificent," a newer U2 song, and transformed it into something classic:
Unlike most remix artists, RAC has established a definite sound. All his songs are playful and feature imaginative melodies and unpredictable percussion. The rabid response to his mixes was unexpected, but he's run with it: "I guess after all of the remixes and all that stuff, I think I accidentally created a sound and I wanted to kind of take that and shape it into something that would be distinctly my own."
Now, Anjos is taking that sound and writing original music under the name RAC. His first full-length LP, Strangers, dropped in April. Already, his single "Cheap Sunglasses," has wracked up more than 1 million plays on SoundCloud. That's because it sounds like any of his remixes — a hit, reimagined.