New Research Shows There's One Group Suffering the Most in the U.S. Job Market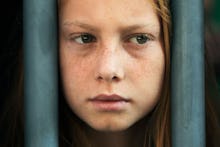 Millennials: Young people are still suffering disproportionately in the nation's job market. According to an analysis of U.S. Census data from Georgetown University Center on Education and the Workforce released to MarketWatch, approximately 40% of currently unemployed workers are millennials — compared to Generation X's 37% and Baby Boomer's shrinking share at 22%.
Ouch: In raw numbers, that's 4.6 million unemployed millennials, 2 million of them long-term. That far outpaces 4.2 million jobless Xers and the 2.5 million unemployed boomers.
"I was surprised by how high that number is for millennials. Unemployment is becoming a youth problem," Georgetown analyst Andrew Hanson told Marketwatch. "With structural changes in the economy, there's been a gradual decline in blue-collar jobs, which used to give more young men traction at an earlier age. Men especially have been failing to beat these entry-level standards in the labor market."
Image credit: Marketwatch
More bad news for young people: While the average U.S. worker used to make the national median salary by age 26, now they're not reaching that point until the age of 30. The number of jobs held by millennials grew just 110,000 (0.3%) from 2007 to 2013, lagging well behind 9% growth in the job market for boomers. In January, the New York Times reported that 15% of workers agd 16-24 were unemployed, compared with 7.3% of all workers. Unemployment among the young was estimated to cost the country $25 billion annually in uncollected taxes.
A recent Wells Fargo Millennial Study found that some four in 10 millennials feel overwhelmed by debt, compared to just 23% of boomers. More than half said that they were living paycheck to paycheck, while 45% have not even begun saving for retirement. What's more, a University of Arizona study found that nearly half of graduates two years out of school were still financially dependent on their families, including nearly half of those with full-time jobs. Just 300 out of 1,000 respondents reported being self-sufficient.
Overall, young people still are doing very badly in the economy. Research by economists at the Federal Reserve Bank of St. Louis says that among households headed by someone aged 40 years or younger, wealth adjusted for inflation has dropped an astonishing 30% since 2007.
Why you should care: If you're a young person in America right now, chances are you're getting screwed. And the challenges facing millennials right now haven't been resolved by the sluggish economic recovery of the past few years; if anything, persistent unemployment and debt seems likely to dog them for the foreseeable future.