One Underground Rapper Has Launched a Vicious Attack on Iggy Azalea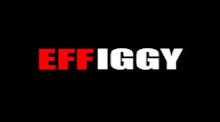 There's been a lot of criticism of Iggy Azalea this summer, but perhaps nobody has been as vocal as Madd Mary.
"Iggy Azalea? Your ghetto pass has been revoked," is the first line of "Eff Iggy" by the underground lyricist who completely dismantled white rapper Iggy Azalea on her recent diss track.
This isn't the first time Azalea has raised some eyebrows. She is, after all, a white girl from a small town in New South Wales with a perfected southern black girl accent and an adopted swagger. It's, in part, that swagger that has earned her a number one spot on the Billboard Hot 100 list not too long after a year in which not a single black artist, let alone a black rapper, earned the spot. She is the only artist since The Beatles to have their first two entries on the charts sit at the number one and two spots on the Billboard Hot 100 list simultaneously. Her album, The New Classic, was the highest charting debut album by a female hip-hop artist since Nicki Minaj's 2010 release and she pals around with hip-hop heavy weights like T.I. — who signed her — Drake and Lil Wayne, to name a few. Recently, "Fancy" earned her the longest Hot 100 run for a female rapper. Ever. This begs the question: Is Iggy Azalea really that good?
Some music critics have made light criticisms of the artist, but rapper Madd Mary pulls absolutely no punches (which does lead to some — typical for diss tracks — violent language).
She raps on "Eff Iggy":
"You claim to be the realest it had me in stitches / Nothing about you is authentic what the hell are you sniffin' / You talk it we live it / You're moderately gifted mimic / Parasitic synthetic expressionless gimmick / Effeminate, wanna-be niggerish, temporary immigrant / Ignorant, impudent child of wealth and white privilege / Who benefits from the oppressive agenda of white supremacists."
Madd Mary's scathing takedown is pretty aggressive — its been dubbed a "lyrical murder" — but it rightfully tears down the larger issue of cultural misappropriation at play in the rise of Azalea. White artists have taken from black culture for decades — from Elvis Presley to the Rolling Stones to everyone's favorite train wreck Miley Cyrus. This process of draping a white performer in tropes of blackness and serving it as something profound is as old as structural racism itself. And the most recent example of Iggy Azalea's skin privilege was the face-palm worthy article in Forbes (originally titled "Hip-Hop is Run by a White, Blonde, Australian Woman") that declared her the leader of all things hip-hop despite having only sold 52,000 albums her first week out. (Nicki Minaj's Pink Friday sold 375,000 the first week.)
Iggy Azalea profits from the worst of our biased system. Black female rappers struggle without ever even approaching the success Azalea has experienced practically overnight. Minaj released several mixtapes over the course of five years before she was signed in 2009. Remy Ma, who should be home from prison this month, was one of the most recognized female rappers in hip-hop, but she was a battle rap legend in New York City, mentored by the late Big Pun, before she was nominated for her Grammy.
Iggy Azalea's meteoric rise to the top of the charts in such a short period of time isn't a result of battling male rappers or grinding the mixtape circuit. Rather, she aligned herself with rappers who gave her credibility by virtue of association. Then, she benefitted from a system that knows investing in a young white performer doing black music yields a quick and solid return.
Madd Mary's diss track shines as a sad truth. It's full of the authentic lived experience and the audaciousness that makes hip-hop controversial and great at the same time. She may only have a small fraction of the Aussie's buzz (462 followers on twitter compared to Iggy Azalea's 1.8 million), but she can still call herself the realest.