11 Modern Musicians Who Are Just as Brilliant as the '60s Legends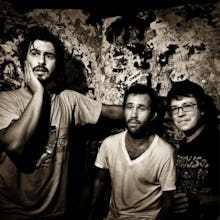 What would Janelle Monáe sound like if she were breaking onto the scene in 1961? How would Captain Beefheart fare if he were churning out his freaky tunes today? And can any band hold a candle to the gorgeous three-part harmonies of Crosby, Stills & Nash?
Lightning doesn't strike twice, but modern music is all about the thunder that follows. The '60s were a magical time for popular music: barriers were being bulldozed and scandalous new sounds were spreading like wildfire. But too often the era is longed for as if it produced the last music of any quality. That's a huge mistake — today's marquee musicians are no less skilled, passionate and emotionally scarred than those of the past.
Here are 11 modern musicians who are keeping the timeless legacy of great music alive — and making something wholly new from it.
1. Janelle Monáe has spunk like Tina Turner.
Monáe is one of the most eclectic singers on the scene today. Blending soul and sci-fi, R&B and psychedelic funk, Monáe navigates between genres with a smug smoothness that's both unsettling and irresistible. 
Though her Afro-futuristic tunes owe a lot to George Clinton and Sun Ra, her onstage persona clearly shows her to be the progeny of Turner. Her ridiculous vocal range, puckish inflections and flamboyant gestures are Turner all the way. And though there's no Ike in sight, odds are she isn't sweating it. Her last LP featured cameos by CeeLo Green and Big Boi, so young Monáe can pretty much work with anyone she damn well pleases.
2. Derek Trucks shreds like Duane Allman.
Not only is Trucks the nephew of Allman Brothers Band drummer Butch Trucks, but Gregg Allman dubbed him the reincarnation of his late brother Duane.
It might help that Trucks has also been playing with the Allman Brothers Band since he was just 13 years old. Equipped with his Dunlop Blues Bottle slide and vintage Fender Super Reverb amps, Trucks boasts a rare combination of impeccable instrumental chops and fresh, imaginative songwriting skills. 
And he's far more than just a clone of his forbearer. Duane was known for his diverse musical influences, ranging from urban blues to roots, jazz and country; Derek takes things several steps further. In addition to roots, rock, jazz, blues and country, Trucks also draws on Indian classical music, which he studied at Ali Akbar College of Music, and traces of Latin grooves often spring up in his songs.
3. Jason Isbell writes stories like Gram Parsons.
The similarities between Gram Parsons and Isbell are striking. Both alternative-country artists grappled with drinking problems throughout his 20s. Parsons (Georgia) and Isbell (Alabama) were children of the Deep South. Both drift toward poignant, plaintive subject matters. And they each were creative forces within the confines of larger bands — for Parsons it was The Byrds, then The Flying Burrito Brothers. For Isbell it was The Drive-by Truckers.
Listening to Isbell's elegiac, heartwrenching songs, it's easy to see him as the modern embodiment of Gram's dark, brooding style. Isbell's post-rehab album, Southeastern, brings to mind pained Parsons tunes like "Do You Know How It Feels To Be Lonesome" and "Brass Buttons."  Whether he's singing about an ex-girlfriend's battle with cancer ("Elephant") or his own struggle to get sober ("Cover Me Up"), Isbell exudes a sincere sadness that's largely absent from contemporary country music. 
4. The Head and the Heart harmonize like Peter, Paul and Mary.
When it comes to folk singing groups that meld robust male and female vocals, Peter, Paul and Mary were pioneers. Their layered, silky-smooth harmonies made the trio an instant success, as they rose from the lowly confines of a Greenwich Village coffeehouse to No. 1 on the Billboard charts in just a few months. 
Following PP&M's lead, Seattle folkies The Head and the Heart have made small folk a big pop affair. Splitting lead vocal duties among Josiah Johnson, Jonathan Russell and alluring violinist Charity Rose Thielen, The Head and the Heart craft the kind of longing harmonies and believable love songs that made PP&M a household name. And although the Pacific Northwest ensemble didn't get their start in a coffee shop, they weren't far off: The band formed after meeting over at an open mic night at an Irish pub.
5. HAIM resurrects the Shangri-Las' sisterhood.
There's something about family bands that just works. Growing up together gives siblings time to hone their timing, find their niche and leverage shared stories. The '60s were a great time for musical families — from The Jackson 5 and The Staple Singers to The Beach Boys and The Bee Gees. 
But there are plenty of phenomenal family bands around today. Indie pop outfit HAIM, featuring sisters Alana, Este and Danielle Haim, leads the pack. Their feisty delivery and tough-girl persona brings to mind The Shangri-Las, an earlier band of rowdy sisters. Do Haim's three sisters trump the Shangri-Las' two pair? Don't forget: two of the Shangri-Las were identical twins.
6. Dawes crafts melodies like Crosby, Stills & Nash.
Like Crosby, Stills & Nash, Dawes' songs convey stories and deep sentiment. The band formed just a few miles from the Laurel Canyon house that Graham Nash and Joni Mitchell shared in '69. Like the group, their harmonies sound remorseful, resilient and triumphant all at once. 
Guitarist Taylor Goldsmith sings his heartfelt lyrics with crystal clear diction, and his three-part harmonies with drummer Griffin Goldsmith and keyboardist Tay Strathairn are immediately reminiscent of the great songsmiths who recently enjoyed a revival in popularity. 
7. White Denim innovate garage rock like MC5.
Though White Denim hails from Austin, Texas, the four-piece outfit is literally all over the map. One minute they're cranking out nasty garage-rock riffs, the next they're tripped out and extremely jazzy. But no matter what type of tunes they're playing, you can always count on frenetic, riotous energy and jarring instrumental breakdowns. 
With their gutsy experimental approach and garage rock roots, White Denim shares a clear family tree with Detroit's MC5. Sure, the Motor City rockers never were much for loops and overdubs, but both MC5 and White Denim lean heavily on scathing proto-punk and jarring jams. Plus, it's impossible to watch White Denim rock out amidst rusted-out clunkers in their "Shake Shake Shake" video without thinking of the Motor City's more recent history.
8. Drive-by Truckers brought back the three-guitar attack of Lynyrd Skynyrd.
The Drive-by Truckers have cut more than a dozen LPs, and every one of them contains enough Southern memes to fill the flatbed of an oversized pickup truck. 
Just look at the Alabama band's song titles: "The Southern Thing," "Greenville and Baton Rogue," "Birmingham," "The Boys from Alabama." The Truckers have always been drawn to subjects involving the dark side of Dixie, including dead-end jobs ("Working This Job (Fuck This Job)"), substandard health care ("Putting People on the Moon"), big guns ("Loaded Gun in My Closet," "Nine Bullets") and promiscuous preachers ("Go-Go Boots," "The Fireplace Poker"). That's why they're direct descendants of Lynyrd Skynyrd, the Jacksonville, Florida, band that made Southern Rock what it is today.
If that doesn't convince you though, the Truckers' Southern Rock Opera is a concept album about Southern identity expressed through the history of Lynyrd Skynyrd. That's called respecting your elders.
9. Neko Case sees through society like Joan Baez.
In the early '60s, Joan Baez was the undisputed Queen of Greenwich Village. Singing about war, wages and women's liberation, Baez channeled profound social messages through her enhancing, piercing voice.
Indie folk songstress Neko Case — with her lush, atmospheric vocals and haunting, naturalistic lyrics — is the modern inheritor of Baez's legacy. Neko highlights the challenges confronting our own generation, including the incarceration complex ("Prison Girls"), wealth disparity ("Margaret vs. Pauline") and environmental degradation ("Never Turn Your Back On Mother Earth"). And even when she's singing with The New Pornographers, Neko's commanding voice always emerges loud and clear atop A.C. Newman's dense instrumental foundations.
10. Devendra Banhart waves the freak flag of Captain Beefheart.
Sometimes, it pays to be bizarre. Oddball antics can endow artists with a rakish air, emboldening their tunes with a distinctive spark. Of course, contrived weirdness simply won't do — it has to be authentic. Take Don Vilet, aka Captain Beefheart. His psychedelic, avant-garde '69 LP, Trout Mask Replica, features free-form jazz flourishes, spectral samples and a song about the Holocaust called "Dachau Blues." More than 45 years after its release, folks are still trying to get to uncover the album's many mysteries. 
These days, Devendra Banhart can credibly call himself the sultan of strange. Even though the San Francisco singer-songwriter has shaved off his beard, chopped down his hair and ventured away from freak-folk ditties about sexy pigs, he's still an eccentric weirdo. Need proof? His most recent LP has a song about obscure 12th century Christian mystic Hildegard of Bingen. Beefheart is the '60s Banhart.   
11. Black Keys tap the blues grunge of Canned Heat.
When childhood pals Dan Auerbach and Patrick Carney formed The Black Keys in 2001, they had modest ambitions. The Akron, Ohio, band was just trying to make ends meet; collecting Grammys and conquering Billboard came later. Their debut album was recorded on an 8-track tape recorder in Carney's basement. So was their next LP, the excellent Thickfreakness. 
Though Auerbach credits The Black Keys' coarse, dirty sound to blues trailblazers like Robert Johnson and Howlin' Wolf, The Black Keys also channel another band formed by a pair of Caucasians with a penchant for the blues: Canned Heat. The '60s electric blues band captivated crowds at Woodstock, unleashing scalding, feverish blues jams chock-full of frenzied drum solos, wallowing guitar lines and a restless, jittery energy.
The Black Keys have ridden that recipe to the upper echelons of rock stardom. Sadly, Canned Heat guitarist Alan Wilson died of an overdose at the age of (you guessed it) 27, so the band never built the following that The Black Keys now enjoy.
Correction: Sept. 12, 2014