How Not to React When Your Child Tells You He's Gay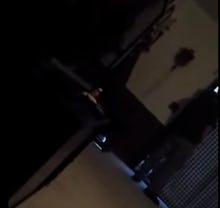 Youtube
The news: For all the progress that America has made in moving toward LGBT equality, moments like this remind us how far we have left to go.
On Wednesday, a video of a young man named Daniel Pierce made waves after being posted to the Reddit community /r/gaybros. The video, brought to Reddit's attention by Pierce's boyfriend, showed the teenager being confronted by his religious family members over his sexual orientation — then being verbally and physically attacked by them.
It's heartbreaking, and at times very difficult to watch. 
"This family gave a young man two options: attend a pray the gay away intervention, or face being disowned by the very people who are supposed to love him unconditionally," Regina Ryan, a friend of Pierce's, wrote in the video's description.
(Warning: Use of strong language and physical and emotional violence)
Pierce confirmed the video's details to the Huffington Post on Thursday, adding that he initially came out to his parents in October. But when his father, stepmother and grandparents attempted to stage a "delayed intervention" Wednesday, things quickly went awry, which resulted in Pierce being attacked, disowned and thrown out of his house.
"You're full of shit," Pierce's stepmother can be heard saying in the video. "You told me on the phone that you made that choice. You know you wasn't born that way. You know damn good and well you made that choice. You know that [your father] has done everything he can to raise you. ... He didn't need to blame himself."
"Their reaction was pretty much expected [once] I chose to leave instead of pray because they have always been very vocal about not supporting the gay lifestyle," Pierce told the Huffington Post. "My [stepmother's] reaction was the most surprising and hurtful."
By Thursday night, Pierce's video had been viewed over 1.6 million times, and a GoFundMe account to help with living expenses had received more than $45,000 in donations from over 1,700 people.
Sadly, Pierce's story is not unique. While Pierce has confirmed that he is now safely staying with supportive friends and family members, there are many LGBT youths in America who face even more unfortunate circumstances. A 2012 study by UCLA's Williams Institute found that around 40% of homeless youths identify as LGBT, many of them having been rejected or abused by their family members over their gender or sexual orientation.
Pierce's story is a sobering reminder that there is still a lot of work to be done to change the culture of homophobia is this country. Abuse, intolerance and discrimination still remain a scary reality for far too many LGBT people today. Nobody deserves to be belittled, insulted and ultimately attacked just for being open and honest about the people who they love.