The Most and Least Obscure Hit Songs in 20th Century America, in Two Charts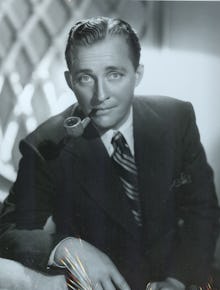 Some songs withstand the test of time — others take over the popular consciousness for a while then disappear from public view.
If you have doubts as to popular songs' enduring cultural relevance, look no further than these graphs by Very Small Array. By analyzing "Google hits, Wikipedia presence and last.fm scrobbles" of the top 10 songs every year from 1900 to the present, the infographic blog determined which songs are still well known today and which ones faded into cultural obscurity:
Least obscure hit songs
As to be expected, the songs with the highest current awareness are from recent years, with Adele's anthemic "Rolling In the Deep" taking the top spot. The only classic song that made the top 10 list is The Beatles' "Help!" the lead single from the iconic 1965 album of the same name.
As for the list of the most obscure songs, several of them are racist 20th century musical comedy routines — which you probably don't remember for good reason:
Most obscure hit songs
But of course, it's not fair to judge the lasting value of songs purely on the current generation's tastes — so here is the relative obscurity of songs from the past century, adjusted by time period:
Least obscure hit songs, adjusted for time
Most obscure hit songs, adjusted for time
The zeitgeist-y appeal of The Rolling Stones, The Beatles and Elvis Presley are certainly to be expected, but the top spot belongs to Bing Crosby's "White Christmas," a perennial favorite during the holidays.
As for the most obscure hit songs, the list is pretty similar to the previous one. The most noticeable entrant, which happens to be the most recent one, is American Idol Season 2 runner-up Clay Aiken's final song on the show, "This Is the Night" — apparently people were befuddled by the radio plays it was getting from hardcore Idol fans.
And while these graphs provide a fun, insightful look at America's changes, it's interesting to think about how our current hit songs will be perceived by future generations — and whether they will have any lasting influence in the coming decades. At the very least, we're going to have to explain the popularity of songs like "Gangnam Style" for sure.