Rape Victim Allegedly Denied Entrance to Restaurant for Being Rape Victim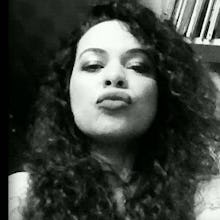 Suzette Jordan, an Indian woman who became a prominent anti-rape activist following her 2012 gang rape in Kolkata, was allegedly denied entrance to popular bar and restaurant Ginger in the West Bengal city today. The reason? The restaurant's owner allegedly identified her as a rape victim. 
Jordan, who was the victim of a brutal gang rape on Kolkata's Park Street in February 2012, posted a furious update about the incident on her Facebook page:
Shortly afterwards, Jordan's friend Harish Iyer posted an account of a phone conversation between himself and Jordan following the incident. "At the entrance itself I was told by some junior staff 'you cannot enter,'' Jordan told Iyer. "When I asked him for a justification he directed me to his manager. I went up to the manager and asked him for a valid reason to deny me an entry. He said sternly 'we can't allow you because you are the park street rape victim.' I was shocked and aghast. I couldn't believe what I just heard. I asked him again, he repeated again." 
"I almost felt like I was raped once again," added Jordan.
Jordan has lived her life as the "Park Street rape victim" since 2013, when she chose to publicly identify herself as one of the many victims of India's gang rape crisis, as many people have taken to calling her.
The BBC notes that India's laws generally prohibits the disclosure of the identity of a rape victim, and even the victim of 2012's Delhi bus gang rape — the horrific incident that sparked international outrage and prompted the government to amend laws relating to rape in India — had still not been publicly identified when Jordan decided to share her story with the world.
"I am tired of hiding my real identity," Jordan told the BBC. "I am tired of this society's rules and regulations. I am tired of being made to feel ashamed. I am tired of feeling scared because I have been raped. Enough is enough!"
Her treatment at Ginger isn't the first time Jordan has faced harassment following her highly publicized sexual assault. The chief minister of West Bengal, Mamata Banerjee, called Jordan a liar, saying "she was trying to make the government look bad, outraging both Calcutta residents and the media," the BBC reported, and an angry mob gathered outside Jordan's block of apartments soon after Banerjee's remarks. 
The road to normalcy for Jordan and her two daughters has been traumatic. 
"Politicians dismissed her as a prostitute, claiming this was not a rape but a deal gone wrong," wrote Sandip Roy in a 2013 profile of Jordan for First Post. "Her case was compared unfavorably to the Nirbhaya case — bad victim vs. good victim. 'When my daughters went to school in the morning, some people would look at them in weird ways and pass comments," says Jordan. The comments about her character stung. 'I've been a single mom for 11 years. Instead of saluting you for being a both mother and father, they cast aspersions on you. Oh, she's a single mom. Her husband left her. She might have been a prostitute.'"
Already, supporters of Jordan are calling for a boycott on Twitter:
According to India's National Crime Records Bureau, there were 24,923 rape cases reported across India in 2012, up tenfold in the last 40 years. In March, hundreds of people protested in New Delhi over perceived government inaction over the rape of two teenage girls.
While Indian officials have moved to increase the penalties for sexual assault following public anger and political pressure, observers worry that India's rape epidemic is part of a larger rape culture that's "also a culture of impunity where upper-caste Hindu perpetrators of these crimes are protected within India's rape culture at all levels of the justice system." "Even though the laws are there, many people feel they can get away with anything, an attitude that some of our politicians have gone out their way to encourage," Ranjana Kumari, a prominent women's rights activist and director of the Centre for Social Research in New Delhi, told USA Today. 
With the ostracizing of women like Jordan who dare stand up to sexual assault, they may be right.