Bartender Publicly Shames Customer Who Grabbed Her Ass, Quits Job in a Blaze of Glory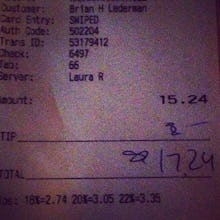 Some men think they are the ultimate customers — everyone is meant to serve them, however they want, whenever they want, at any price. One New York City bartender reportedly found a pretty effective way to put a very public cork in one male customer's offensive behavior. 
After experiencing forms of sexual harassment on the job countless number of times, Laura Ramadei, a five-year veteran of the service industry, took to Facebook to call out one guy who, as she put it, "broke this tired ass camel's back," when he placed his hand on her ass after she asked him if he would be ordering any food.