The White House Just Released the Anti-Rape Video That Every Man Needs To See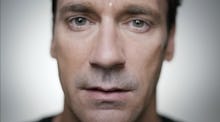 If a man is preying on a woman who has had too much to drink, it is her responsibility to stop him and her fault if she can't? No, it's on us.
That is the message President Obama and Joe Biden are sending today with the launch of their new sexual assault prevention campaign "It's On Us."
The campaign, which already has the support of student leaders from 200 colleges across the United States, includes a pledge of a "personal commitment to help keep women and men safe from sexual assault" as well as "a promise not to be a bystander to the problem, but to be a part of the solution."
Coming on the heels of the White House Task Force to Protect Students from Sexual Assault, as well as disturbing research suggesting 1 in 5 female college students will be a victim of rape, this new campaign is part of the government's ongoing efforts to strengthen its commitment to eradicating sexual violence on campus.
Part of the White House's campaign includes arming students with helpful information and resources that advises them on how to recognize a potential sexual assault situation and how to prevent it. The goal is to provide men and women with the knowledge and power to act before it's too late. Too often, Americans frame sexual assault as a women's issue, limiting what can be accomplished and putting an unnecessary burden on the shoulders of victims. Only when we see safety as everyone's responsibility will we be able to effectively tackle the rape epidemic across colleges and universities. 
The campaign is backed by celebrities like Kerry Washington and Jon Hamm, some professional athletes and organizations like Tumblr and Viacom.
Indeed, according to a statement released by the White House, the PSA is set to play at a number of college football games on Saturday. Officials are hoping to send a powerful message to all students, but with a particular emphasis on the role of men in tackling rape culture.
At a press conference Friday morning, President Obama and Vice President Joe Biden announced the specific details of the campaign. They hope to build a model of intervention for young people to become active bystanders.
Although they are target ting all college students, they are placing a particular focus on men's responsibility to prevent rape. President Obama stressed the importance of raising men as allies. "It's not just on the parents of young women to caution them. It is on the parents of young men to teach them respect for women. And it's on grown men to set an example and be clear about what it means to be a man," he told a crowd of politicians, activists and journalists.
President Obama also addressed men directly. "The truth is, it's not just okay to intervene, it is your responsibility.  It is your responsibility to speak your mind.  It is your responsibility to tell your buddy when he's messing up.  It is your responsibility to set the right tone when you're talking about women, even when women aren't around -- maybe especially when they're not around." the President said as the room erupted in applause.
The message regarding sexual prevention was sent loud and clear, now we'll just have to wait to see if college students can turn those words into action.
Image Credit (all) It's On Us