New Numbers Show Exactly Why Other States Should Follow Colorado and Washington on Pot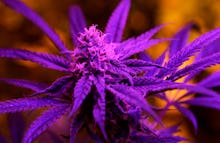 While other states debate marijuana legalization, Colorado and Washington are preparing their wallets for more than $800 million in revenue next year, according to new government projections.
The numbers: Washington is expecting $637 million in total revenue by 2019, while Colorado is expecting $174.5 million by 2017. The former prediction is actually an uptick over what was predicted a few months ago thanks to stronger sales than analysts predicted.
The two states, the only ones that have legalized recreational pot, will enter their first full year of recreational sale next year. While marijuana revenue is hard to predict, these new figures are considered a little safer because they're based on hard data: actual revenue from the first months of legalization.
Both states saw sales get off to a blistering start. Colorado had nearly $5 million in revenue across its first three months of sales, while Washington had a million-dollar first day in sales. But shortage woes hit the latter state, with sales tapering off after a strong start.
More on the horizon: Voters in Oregon and Alaska will be hitting the polls in November to decide whether to join Colorado and Washington as states where one can legally toke up for fun. Florida voters will also decide whether or not to allow marijuana for medical purposes. Though each state will be weighing a number of pros and cons for their votes, strong retail and tax figures like these will certainly factor into their decisions. 
Washington, D.C., will also vote on legalizing small amounts of recreational weed, though sales would remain illegal. That measure is likely to pass, with 65% support according to a recent NBC4/Washington Post/Marist poll.
In a Pew Research Center poll conducted earlier this year, three-quarters of respondents said marijuana will eventually be legal nationwide. Colorado and Washington got in on the ground floor, and in a few years they'll have the millions to show for it.