Henrietta Lacks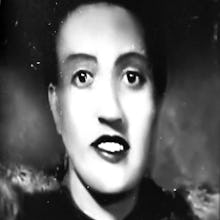 This article is a part of the Black Monuments Project, which imagines a world that celebrates Black heroes in 54 U.S. states and territories.
Groundbreaking medical developments — such as the creation of the polio vaccine, advancements in treatments for AIDS and research on cancer — were made possible by the HeLa cell line. Those cells were taken from Henrietta Lacks, a black woman, without her consent while she was being treated for cervical cancer at Johns Hopkins Hospital in Baltimore in 1951.
Lacks was born on Aug. 1, 1920, in Roanoke, Virginia. In 1941, she got married and moved to Baltimore with her husband, David "Day" Lacks, and their children. There, her husband planned to work at a steel plant in the Sparrows Point area of Baltimore County, the Baltimore Sun reported. In 1951, Lacks went to Johns Hopkins Hospital with vaginal bleeding. After being diagnosed with cervical cancer, she received radium treatments, according to the hospital's website. Lacks didn't make a recovery; she died at the age of 31 on Oct. 4, 1951.
At that time, it was common for medical professionals to collect and conduct research with patients' cell samples without their permission because formal informed consent standards had not yet been established in the field, according to the hospital's website. Today, Johns Hopkins and other research facilities follow specific consent processes for cell and tissue donations for research.
While studying Lacks' cells, Dr. George Gey, a Johns Hopkins cancer researcher, discovered they were different from the cervical cancer cells he previously studied. For some reason, her cells doubled every 20 to 24 hours, unlike the other cells, which died quickly. Since her cells survived outside the body in a test tube, researchers were able to study the ways vaccines, drugs and other substances affect cancer cells without running tests on humans. The hospital said on its website that it has never sold Lacks' cells, but it began distributing them to other scientists for research purposes; in a nod to Lacks' first and last name, the cell line was dubbed "HeLa."
In 1973, her family became aware of the continued use of her cells in the scientific world after a scientist reached out to the family to collect samples of DNA, Biography.com said. In 2013, the National Institutes of Health agreed to give Lacks' family members more power over how her cells would be used by researchers. One part of the agreement was that two family members would serve on a committee deciding who can access the HeLa genome.
Scientists have used HeLa cells to test diseases such as Zika, herpes and measles and to develop a vaccination for HPV, which could lead to cervical cancer. Thanks to Lacks' cells, countless lives have been saved, and that's a contribution to society that should be honored. Her legacy has been written about in the 2010 book The Immortal Life of Henrietta Lacks, by Rebecca Skloot, and was later depicted in an HBO film in 2017, starring and executive produced by Oprah Winfrey — still, a physical memorial is long overdue.