Let these pro-abortion quotes propel you into the streets
As Rep. Cori Bush once said: "We have nothing to be ashamed of."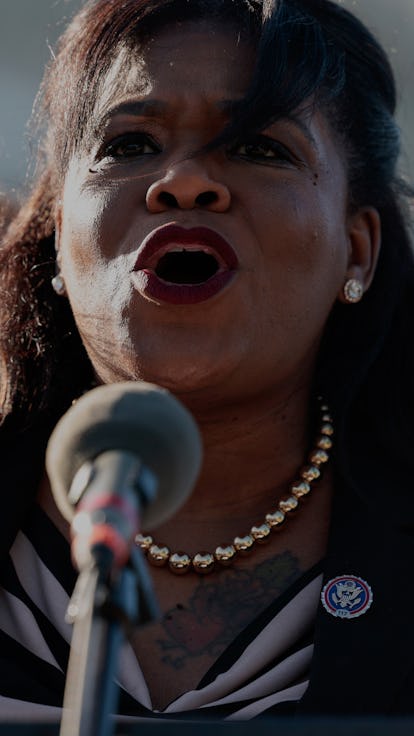 Anna Moneymaker/Getty Images News/Getty Images
It's official: The Supreme Court has issued a decision that overturned Roe v. Wade as the law of the land. Following decades of attacks from conservatives, it may seem like anti-abortion movements have won. But even as Roe falls, the fact that it ever existed serves as a powerful reminder that Supreme Court precedents come and go. Movements to protect abortion, however, are forever.
As the fight for reproductive agency wages on under a new light, there's a lot of comfort that can be found in our own words — especially as the Supreme Court wields theirs in attempts to tear us down. Today, I'm reminded of abolitionist Mariame Kaba's quote: "Let this radicalize you rather than lead you to despair."
Here are nine pro-abortion quotes from politicians, organizers, and everyday people to help do just that.